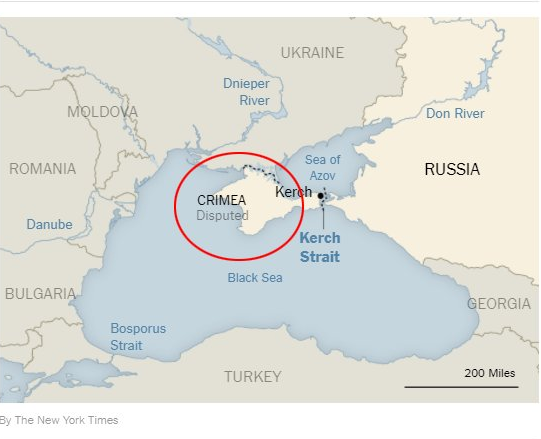 Twitter Garry Kasparov
"The New York Times adheres to a consistent approach to marking on maps a territory that is disputed, occupied, or debatable for whatever reason," Danielle Rhoades Ha, NYT's communications chief, wrote in the response RBC published in Russian translation.
She said that issues like this have always been a delicate problem, adding that she believes their map and story gave a clear and accurate description of the situation in Crimea.
Crimea was clearly marked as a "disputed territory", the newspaper's representative stressed.
She underlined that in terms of content, this approach does not in any way imply recognition of Russia's position.
Read alsoNYT comments on scandal with "disputed" Crimea on published mapDanielle Rhoades Ha said that, had the status and future of the region not been disputed, the NYT would not have published the piece in the first place. She has concluded that NYT has widely been covering Ukraine and the situation in Crimea.
As UNIAN reported, the American daily The New York Times published a map where the occupied Crimea was marked with the same color as the territory of Russia and signed as a "disputed territory".