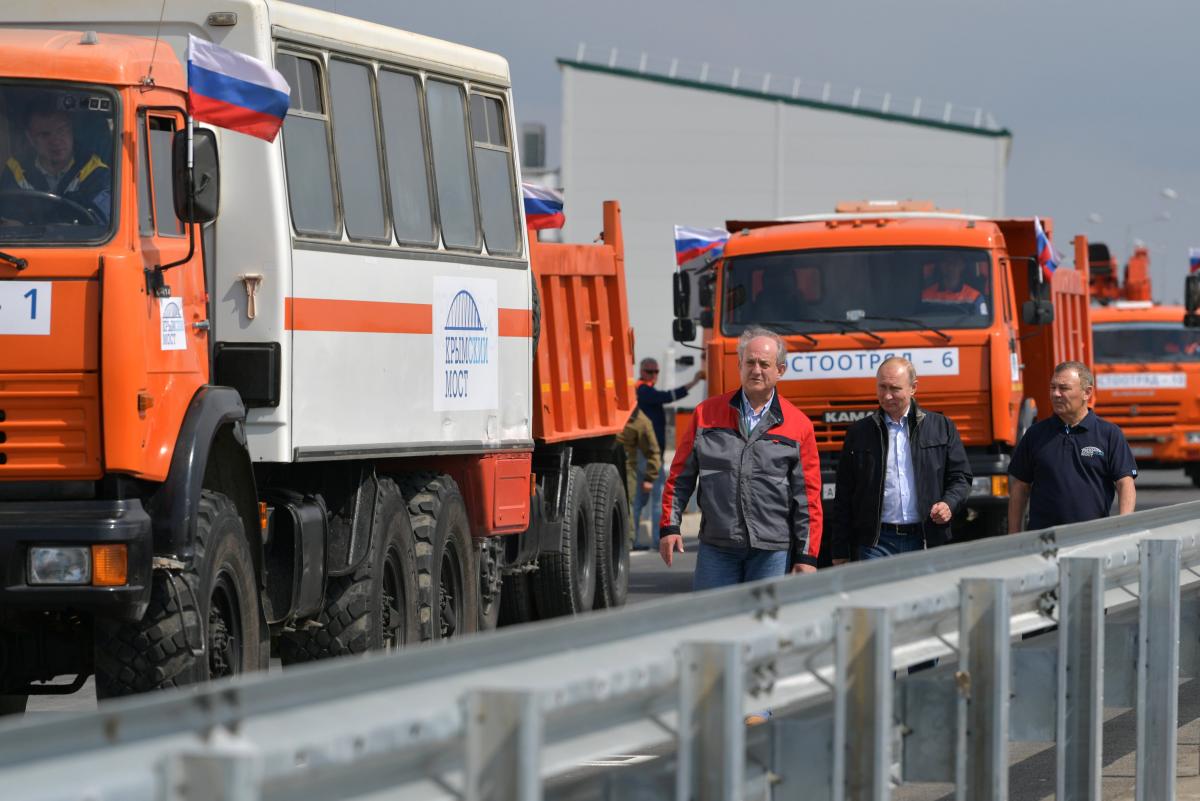 REUTERS
The European Union has commented on the partial opening of the Kerch Strait bridge in Russian-occupied Crimea, saying this constitutes another violation of Ukraine's sovereignty.
"The Russian Federation has constructed the Kerch Bridge to the Crimean Peninsula without Ukraine's consent. This constitutes another violation of Ukraine's sovereignty and territorial integrity by Russia," the spokesperson for the EU said in a statement on May 15.
"The construction of the bridge aims at the further forced integration of the illegally-annexed peninsula with Russia and its isolation from Ukraine of which it remains a part," it said.
The bridge limits the passage of vessels via the Kerch Strait to Ukrainian ports in the Sea of Azov, it said.
Read alsoUkraine protests against launch of Kerch bridge in Russian-occupied Crimea
"The European Union continues to condemn the illegal annexation of Crimea and Sevastopol by Russia and will not recognise this violation of international law," the spokesperson added.
As UNIAN reported, Russian President Vladimir Putin announced the need to build a bridge across the Kerch Strait immediately after the annexation of Crimea in March 2014. Originally, the bridge was expected to be built before 2018 and put into operation in the summer of 2019.
Putin attended the official bridge opening ceremony on May 15.