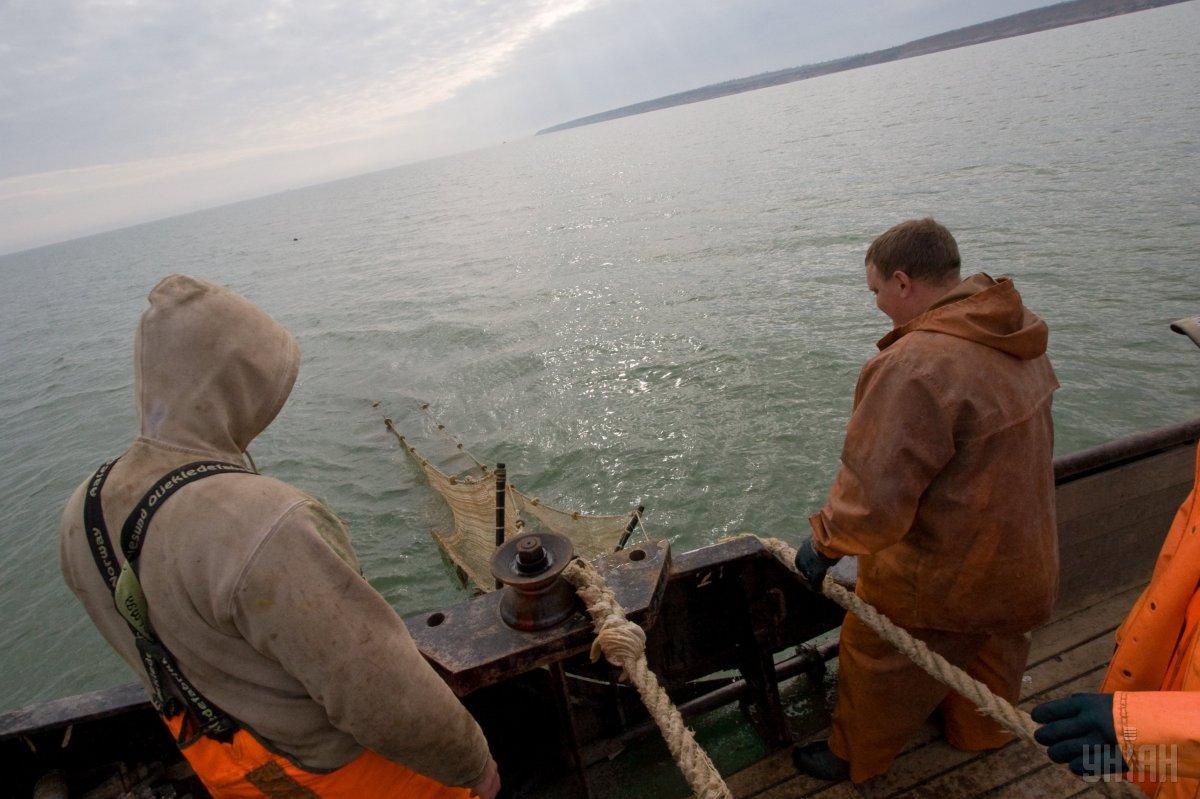 Photo from UNIAN
The Federal Security Service (FSB) of Russia says the Ukrainian fishing vessel YAMK-004 that Russian border guards detained near Russian-annexed Crimea has been seized.
According to the FSB website, the vessel was detained "in the exclusive economic zone of the Russian Federation". "In addition to the fishing gear found in Russia's exclusive economic zone, there are reasons to believe that similar ones could be found in the exclusive economic zone of Ukraine," the report said.
Read alsoRussia may charge crew of detained Ukrainian shipping vessel with terrorism – media
"Russian border guards will continue to step up efforts to fight against illegal catching of water biological resources, as well as other criminal manifestations in the waters of the Black and Azov seas," the FSB added.
As reported, a case on poaching has been initiated against a Ukrainian citizen Novitsky V.V., fishing vessel captain.
As UNIAN reported earlier, on May 4, Russian border guards detained the YAMK-0041 as it left its home port of Ochakiv and headed westward to Tarkhankut cape in Crimea. The vessel was detained allegedly for "illegal fishing." The State Border Service of Ukraine reported that the vessel had permission to fish within 12 nautical miles. Five crewmembers were brought to the annexed Crimea.
Read alsoUkraine demands release of fishing vessel detained by Russia near Crimea
Noteworthy, Ukrainian border guards on March 25 detained a fishing vessel called the Nord in the Sea of Azov that flew a Russian flag. The Prosecutor's office of Crimea opened a criminal case because the vessel came from annexed city of Kerch, a port officially closed by the Ukrainian government.
In response, the Department of the FSB of Russia in Crimea opened a criminal case against employees of the State Border Service of Ukraine that detained the ship. Ukrainian border guards have called it "the pressure on the State Border Service of Ukraine."
On May 3, the State Border Service of Ukraine reported that "the Russians began a policy of detention and inspection of ships" through the Kerch Strait.