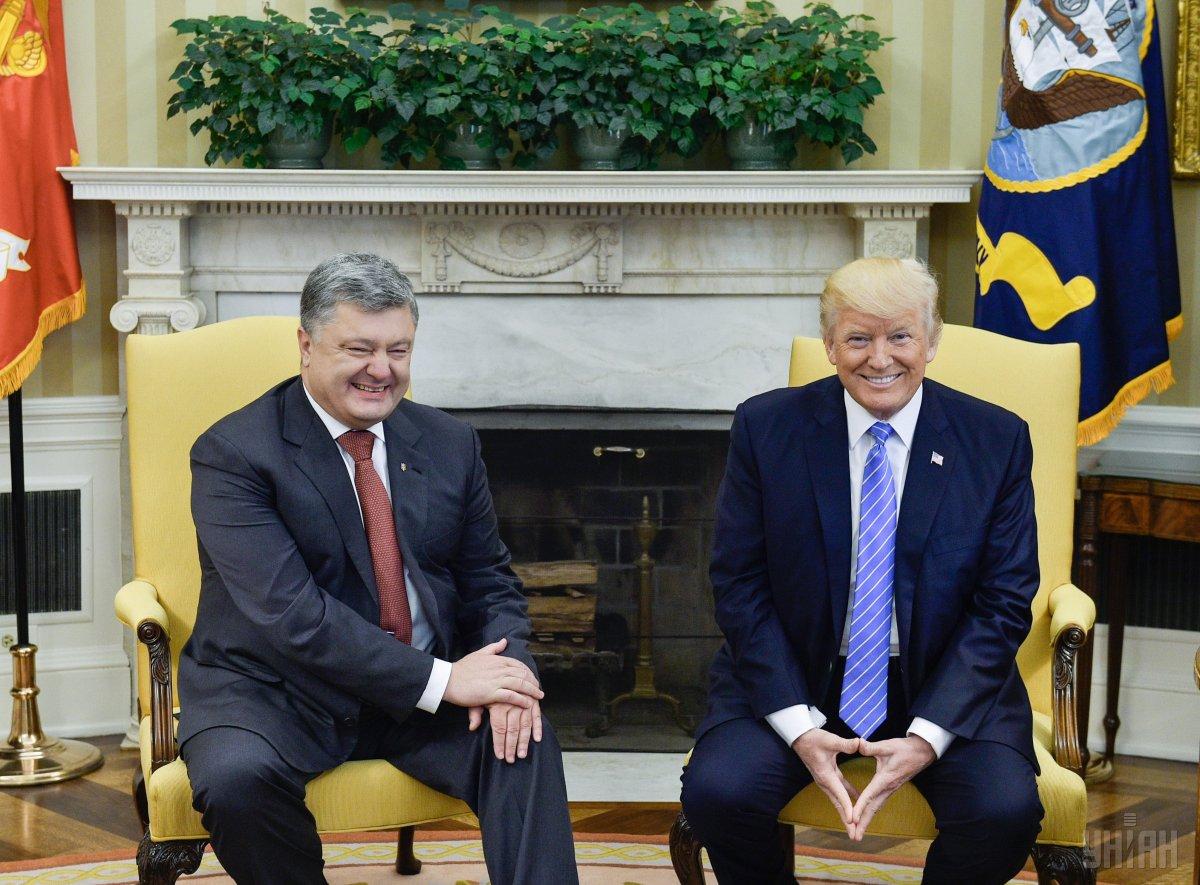 The meeting took place in June 2017 / Photo from UNIAN
The Ukrainian President's administration has denied media reports that the first meeting between Poroshenko and his U.S. counterpart Donald Trump in June 2017 was "paid by Ukraine."
"Outright lies, smear and fake. This is how we assess the misinformation that the meeting of the presidents of Ukraine and the United States was allegedly organized for money. The Ukrainian-American summit in June 2017 was organized solely through official diplomatic channels, in particular the Ukrainian Embassy in the United States," the administration's press service told UNIAN.
"We believe that the distribution of the outright misinformation is part of a fake news campaign to discredit the Ukrainian-American relations, as well as is a personal attack on the presidents of Ukraine and the United States," it said.
"As a comment on the unreliability of this information was ignored when this material was being prepared, we demand a refutation. In case this does not happen, we reserve the right to sue," it added.
Read alsoBBC: Trump lawyer 'paid by Ukraine' to arrange White House talks
The BBC earlier reported that Donald Trump's personal lawyer, Michael Cohen, received a secret payment of at least $400,000 (£300,000) to fix talks between Poroshenko and Trump, citing its own sources in Kyiv close to those involved.
According to the BBC, the payment was arranged by intermediaries acting for Ukraine's leader, Petro Poroshenko, the sources said, though Cohen was not registered as a representative of Ukraine as required by U.S. law.
Cohen was brought in because Ukraine's registered lobbyists and embassy in Washington DC could get Poroshenko little more than a brief photo-op with Trump. Poroshenko needed something that could be portrayed as "talks."