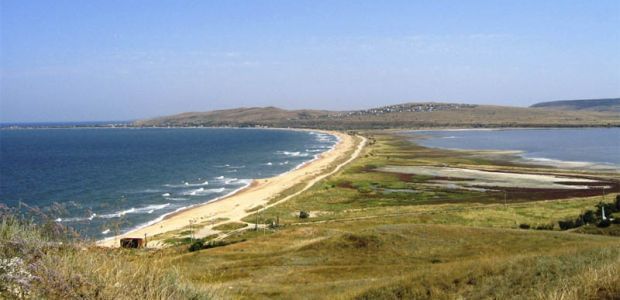 azovskoe-more.in.ua
Expert on security issues, Lieutenant-General Vasyl Bohdan says Russia's actions in the Sea of Azov, namely military drills within 16 kilometers from Ukraine's coast and detention of Ukrainian ships, are aimed at providing political and economic pressure on Ukraine.
Read alsoFSB says Ukrainian fishing vessel YAMK-0041 seized
"First, the construction of the Kerch bridge led to the reduction in tonnage of ships that can pass under the bridge, which is a strong blow to the economy and port system of Mariupol. Secondly, Russia wants to hamper Ukraine's fishing industry in the Sea of Azov and thereby create conditions for causing significant economic damage to our country," a Ukrainian news outlet Apostrophe quoted the expert as saying.
Russia's third goal is to provide political and military pressure, which can later be used during a major aggression against Ukraine.
"These attempts are aimed at diverting public attention and causing serious losses and an escalation of the situation in Ukraine," Bohdan added.
Read alsoUkraine's direct losses from Kerch bridge construction estimated at US$19 mln per year
As UNIAN reported earlier, Russian President Vladimir Putin announced the need to build a bridge across the Kerch Strait immediately after the annexation of Crimea in March 2014.
Originally, the bridge was expected to be built before 2018 and put into operation in the summer of 2019.
Putin attended the official bridge opening ceremony on May 15. Being at the wheel of a Kamaz truck, he led a column of trucks.