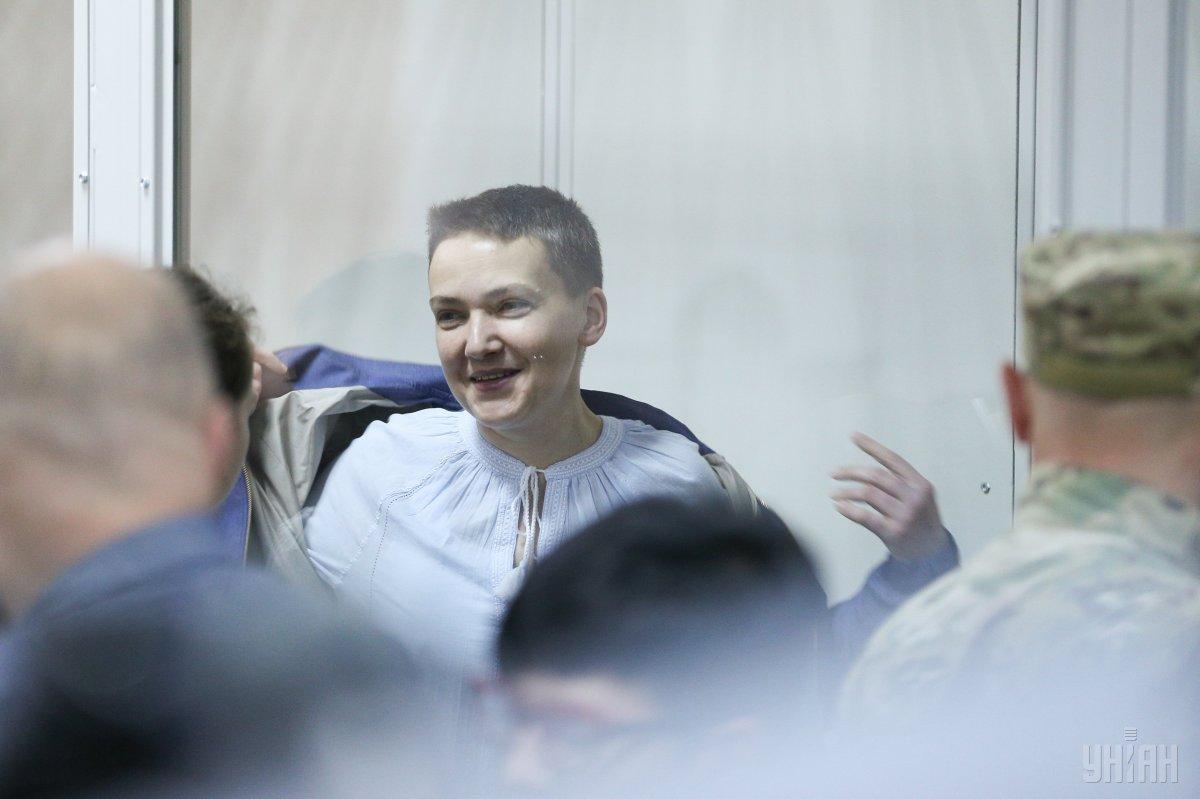 Nadiia Savchenko / Photo from UNIAN
Former Ukrainian pilot and Member of Parliament Nadiia Savchenko, who is accused of plotting a coup in Ukraine, has suspended her hunger strike after 69 days for a new polygraph test.
"In connection with the fact that the investigators have not provided any results of her polygraph test for almost two months already, Nadiia Savchenko has decided to suspend her hunger strike for another test," the MP's press service said on her official page on Facebook on May 30.
Read alsoSavchenko ready to serve 22 years in Russian jail in exchange for 60 Ukrainian prisoners
According to the posting, the defense is working to submit a relevant request for a new test with the use of the polygraph at a government institution.
"I hope the investigation will take the request into account to establish the true intentions of Savchenko, as who will be against establishing real circumstances of the case when this is the duty of a pre-trial investigator," the posting quoted Savchenko's lawyer Kostiantyn Hloba as saying.
The lawyer says that he personally "will be happy with any position of a pre-trial investigation agency as regards for the polygraph."
As UNIAN reported earlier, Savchenko went on hunger strike on March 23 after Ukraine's parliament on March 22 stripped her of parliamentary immunity and the court sanctioned her arrest.