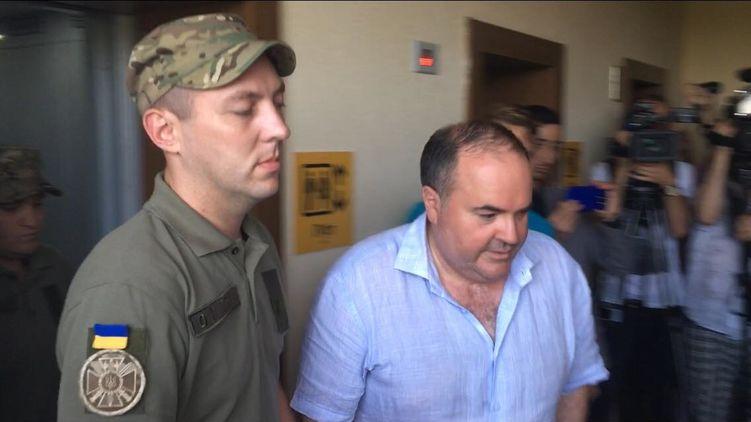 German in the courtroom / Photo from strana.ua
Kyiv's Shevchenkivsky district court has ruled to arrest Boris German, who is charged with an assassination attempt on Russian journalist Arkady Babchenko, for 60 days without bail.
"[The prosecutor's] motion shall be satisfied. A preventive measure in the form of arrest shall be applied to the suspect," says the court's ruling read out on Thursday evening.
The ruling does not provide for the possibility of bail.
Read alsoBabchenko's 'hitman' turns to SBU on his own – journalist
Boris German is Executive Director of the Ukrainian-German JV Schmeisser, the only non-state enterprise licensed to manufacture weapons in Ukraine.
Ukraine's law enforcement agencies on May 29 prevented the assassination of Babchenko in Kyiv, having staged his fake killing. According to the SBU Security Service of Ukraine, Russia's special service hired a Ukrainian citizen who received US$40,000, including US$30,000 to hire a hitman.
German was detained on May 30. He is charged under Part 1 of Article 14, Part 5 of Article 27 and Part 3 of Article 258 of the Criminal Code of Ukraine.