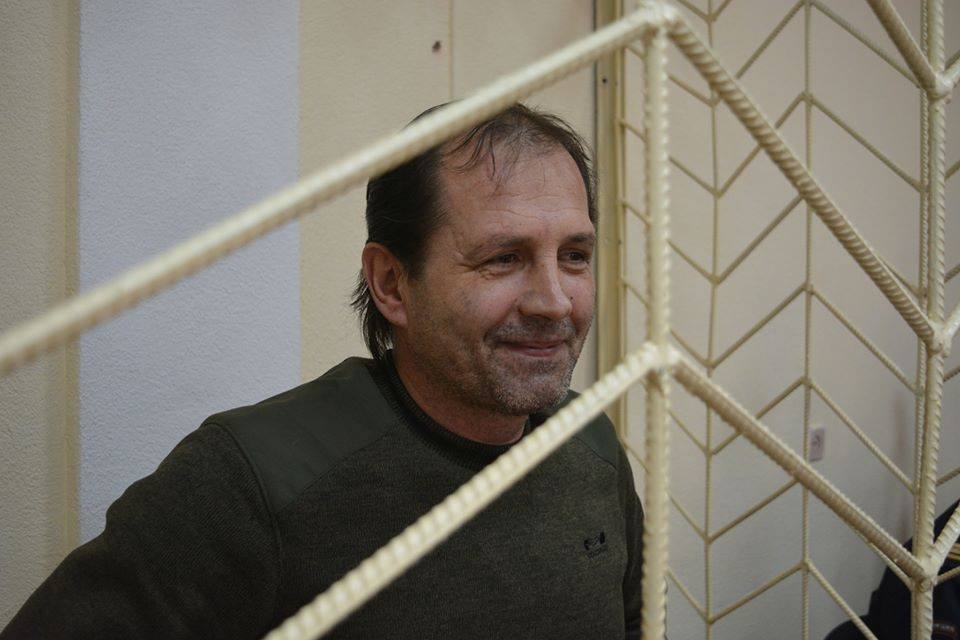 Press secretary of the Ukrainian Foreign Ministry Mariana Betsa says the life of Ukrainian activist Volodymyr Balukh, who went on hunger strike in a pre-trial detention center in Russian-occupied Crimea on March 19, is under threat.
"Political prisoner Volodymyr Balukh has been on hunger strike for more than 80 days in occupied Crimea. His life is under threat. We demand his release," she tweeted on June 8.
Read alsoEU calls for immediate release of Ukrainians detained in Russia, occupied Crimea
"Balukh went on a hunger strike in late March 2018. He has been starving for almost two and a half months," Balukh's lawyer Olga Dinze told a Kyiv press conference.
"The only thing is that he has a somewhat light dietary regime after a month of hunger strike, he eats crackers and drinks kissel [a sweet drink resembling thin jelly], because he lost 30 kg. We began to lose him, and thanks to Archbishop [of Simferopol and Crimea] Clement that he persuaded him to taking at least some food," she added.
As UNIAN reported earlier, the Federal Security Service of Russia (FSB) detained Balukh on December 8, 2016. FSB operatives claimed that they had allegedly found 90 ammunition rounds and several TNT explosives in his attic. Balukh's defense and human rights activists assert that he is a victim of repression over his public pro-Ukrainian position.
On March 14, 2018, the Kremlin-controlled "Supreme Court of Crimea" reviewed Balukh's original verdict and sentenced him to three years and five months in a penal colony settlement and a RUR 10,000 fine.
On March 19, Balukh said he would go on hunger strike in response to the verdict. While on hunger strike, he drinks only water and tea.
On April 20, the Russian-appointed administration of a pretrial detention center in the Russian-occupied city of Simferopol in Crimea placed Volodymyr Balukh in punitive confinement. The alleged reason is "violation of internal regulations," Balukh told his lawyer.