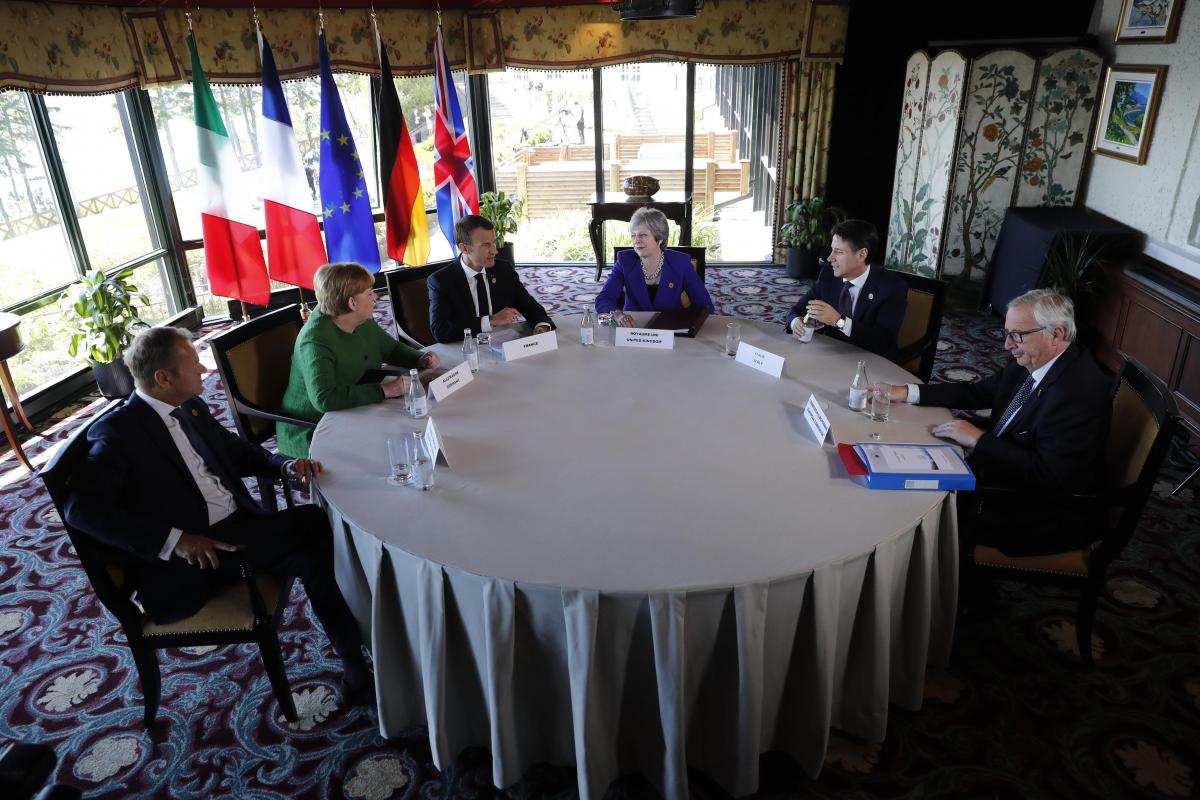 REUTERS
President of the European Council, Donald Tusk, has called on G7 powers to show support for a Ukrainian filmmaker Oleh Sentsov, who is serving a 20-year prison sentence in Russia on trumped-up "terrorism" charges.
"I want to make an important appeal in the case of Oleh Sentsov, the Ukrainian filmmaker, who was involved in the Euromaidan protests in Kyiv, and who opposed the annexation of Crimea by Russia," Tusk said Friday, speaking at a joint press conference with European Commission President Jean-Claude Juncker ahead of the G7 meeting in Charlevoix, Canada.
Read alsoLawyer: Sentsov "on the brink", compulsory feeding may start soon
Tusk recalled that Sentsov "is currently serving a twenty-year sentence in a high-security prison camp in Siberia, after a political trial in Russia, as a result of which he was accused of terrorism."
The EC president stressed the fact that June 8 "is the 24th day of his indefinite hunger strike which he is planning to follow through, if his demand, that is the release of 64 Ukrainian political prisoners, is not met."
"This is why I ask the G7 leaders to show their support for Oleh Sentsov. Our solidarity can save his life," Tusk concluded.
As UNIAN reported, Sentsov was detained by FSB operatives in Crimea in the spring of 2014. He was transferred to Russia, where he was tried on trumped-up charges of plotting terrorist attacks and arson of party offices on the peninsula. The Russian court in August 2015 sentenced Sentsov to 20 years in prison. On May 14, Sentsov announced an indefinite hunger strike demanding the release of all 64 Ukrainian political prisoners of the Kremlin.