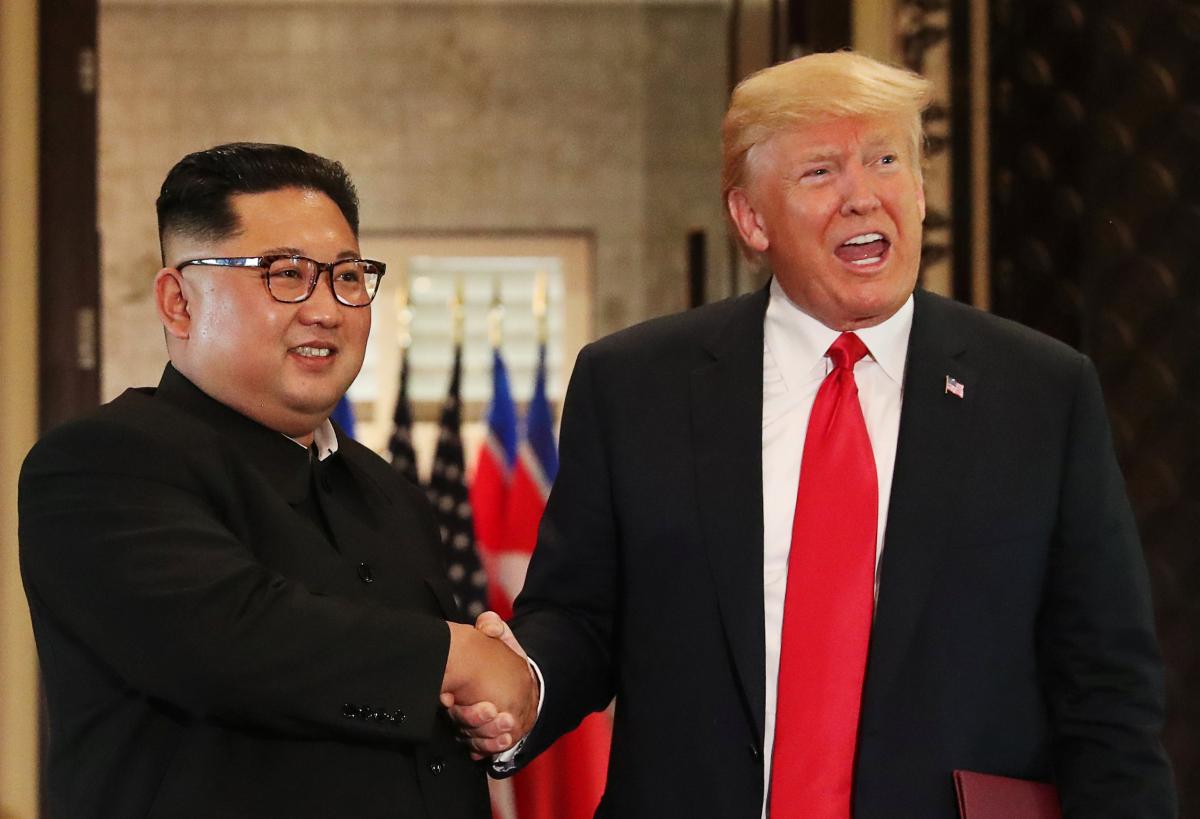 REUTERS
Ukrainian President Petro Poroshenko hopes U.S. President Donald Trump and North Korean leader Kim Jong-un have taken into account the shortcomings of the Budapest Memorandum on security guarantees to Ukraine.
Read alsoTrump, Kim sign agreement at historic summit in Singapore
"I welcome the outcome of historic meeting of the U.S. President with the leader of the DPRK in Singapore. Thanks to the decisive leadership of President Trump the path to peace on the Korean Peninsula seems not be impossible. I hope that the U.S. security guarantees for denuclearization of the peninsula will take due account of shortcomings of the Budapest Memorandum to Ukraine," he wrote on Twitter.
As UNIAN reported earlier, a historic summit between the United States and the DPRK took place in Singapore on June 12. U.S. President Donald Trump and North Korean leader Kim Jong-un held the one-on-one meeting with only translators present. The parties signed a joint document at the summit.
UNIAN memo. The signatory states of the Budapest Memorandum, among which was Russia, in addition to the non-use of nuclear weapons, pledged to "respect the independence, sovereignty and the existing borders of Ukraine" and "refrain from the threat of force or its use against the territorial integrity or political independence of Ukraine, and pledged that none of their weapons will ever be used against Ukraine except in self-defense or otherwise in accordance with the United Nations Charter."