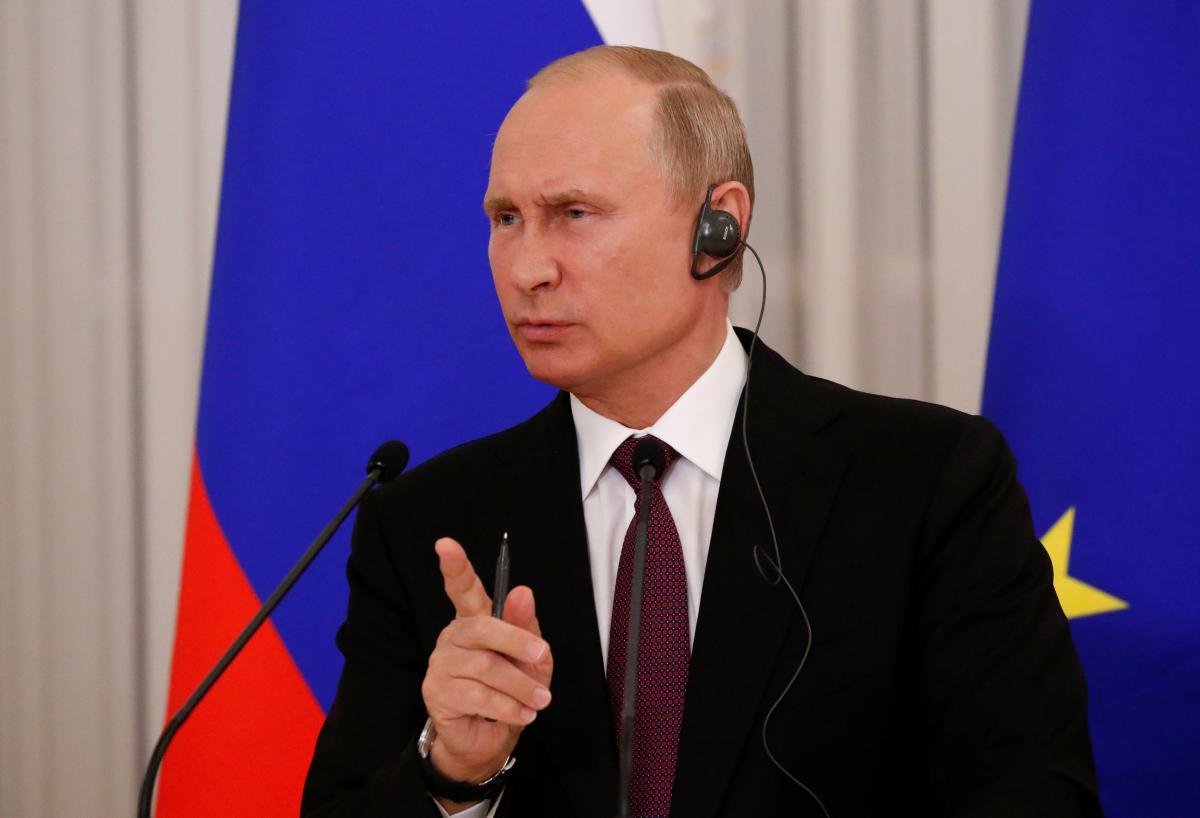 REUTERS
The Kremlin has said the words of Russian President Vladimir Putin about "grave consequences for Ukraine's statehood as such" if Kyiv makes any attempt to liberate Donbas during the FIFA World Cup should be taken "unequivocally."
"You know, President Putin is extremely clear about what he thinks and speaks his mind, so everything here has been said unequivocally. The question [of the Russian writer fighting against Ukraine in Donbas] Zakhar Prilepin was, what would happen if Ukraine took advantage of the World Cup and decided to go on an offensive in  Donbas, once again to unleash a war, bloody and fratricidal. President Putin answered very unequivocally," Russian President's Press Secretary Dmitry Peskov told journalists, responding to an UNIAN correspondent's request to clarify Putin's words about "grave consequences for Ukraine's statehood."
Read alsoUkraine General suggests "only thing" keeping Putin from "big war" with Ukraine
As UNIAN reported, on June 7, Russian President Vladimir Putin promised "grave consequences for Ukraine's statehood as such" if there was any attempt by Ukraine to liberate the Russian-occupied Donbas during the holding in Russia of FIFA World Cup 2018.
"I hope such provocations will not take place, and if this happens, I think that this will have very grave consequences for Ukrainian statehood as such. I want to emphasize once again that I hope nothing like this will happen," Putin said during the annual Direct Line, answering a question whether the Ukrainian army may take advantage of the World Cup in Russia and liberate Donbas, an UNIAN correspondent in Russia has reported.