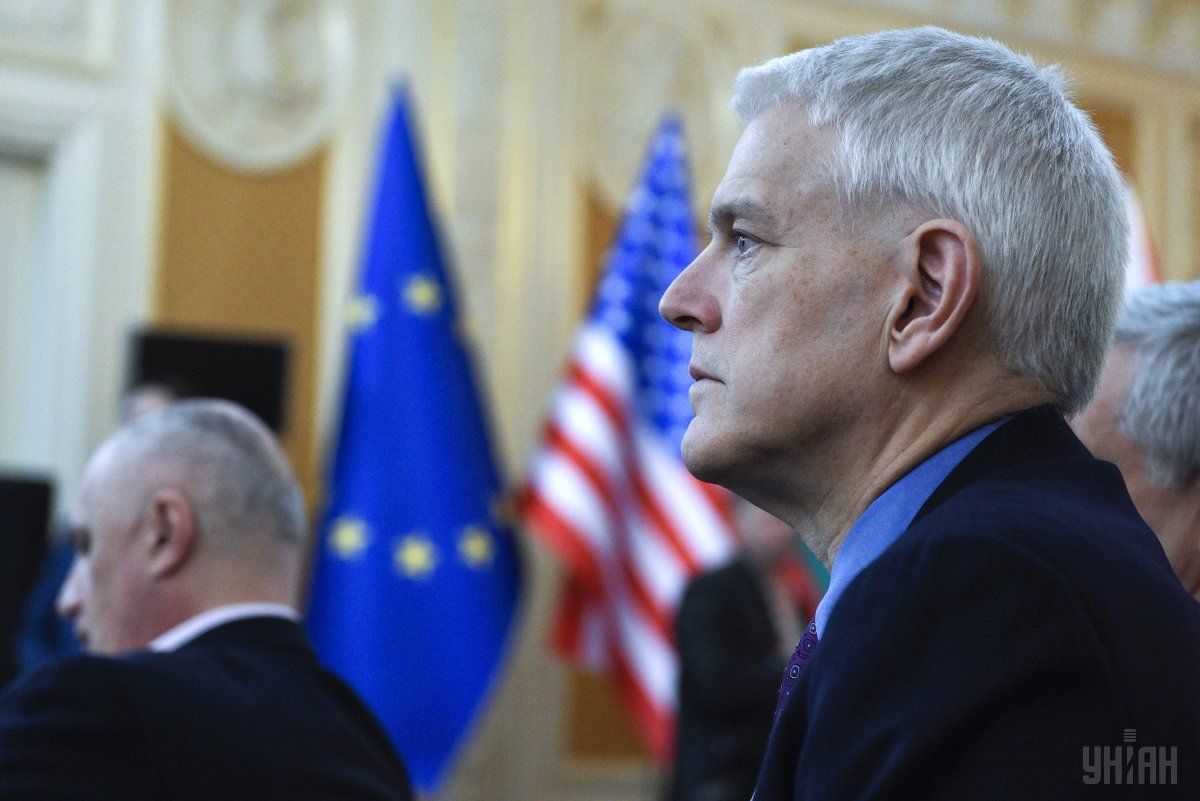 Photo from UNIAN
Former U.S. Ambassador to Ukraine Steven Pifer, who is now a non-resident senior fellow expert with Brookings Institution and an expert on nonproliferation, commented on a recent statement by Ukrainian President Petro Poroshenko on the Trump-Kim summit where the Ukrainian leader warning the sides against shortcomings alike those in the Budapest Memorandum.
"Ukraine received security assurances, not guarantees," Steven Pifer wrote on Twitter, responding to VOA's request for comment Poroshenko's statement, according to Voice of America.
"Still, Obama administration should have done more to support Ukraine, eg, provide Javelin anti-armor missiles," Pifer went on to say, adding that he is "not sure" that Donald Trump understands security guarantees.
"Is he really prepared to have US military defend DPRK?" the expert wonders.
The Budapest Memorandum of 1994 is an international agreement signed off by Ukraine, the U.S., Russia, UK, on Ukraine's denuclearization. The Memo includes provisions on security assurances.
It is generally assumed in Ukraine that the signees failed to provide adequate support to Ukraine in the face of Russian aggression.
One of the reasons for such perception, according to VOA, is a confusion around the terminology. For example, the Verkhovna Rada website calls the document a Memorandum on security guarantees while the English version of the text notes "security assurances."
Further commenting on the Budapest Memorandum, Pifer also ruled out a suggestion that the Ukrainian side at the time of its signing in 1994 was not aware of the essence of the document  
"US officials made clear to Ukrainian counterparts the difference between guarantees & assurances. Washington & Kyiv at that time did not anticipate what Putin did in 2014. Russia's violation of its assurances unfortunately has discredited assurances as non-proliferation tool," Pifer wrote.