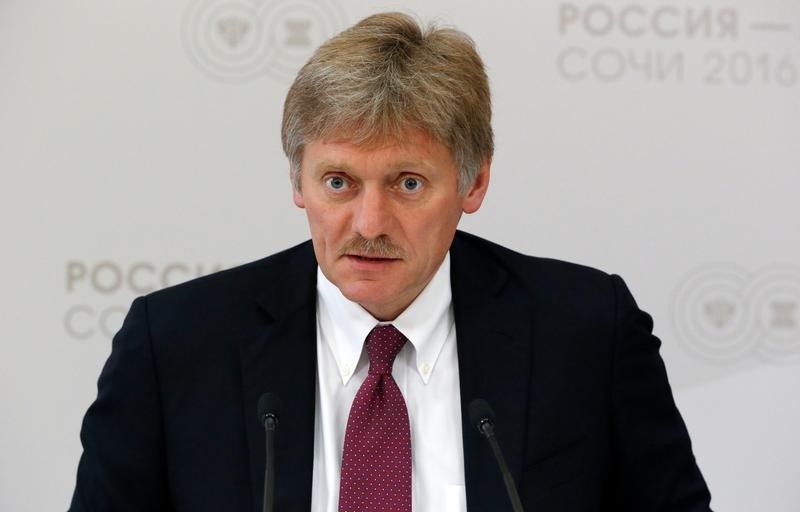 REUTERS
Russian President's Press Secretary Dmitry Peskov refused to explain to journalists why Ukraine Parliament's Human Rights Commissioner Liudmyla Denisova was not allowed to meet the Ukrainian prisoner.
"I cannot answer this question. This issue is dealth with by my colleague [Ombudsperson Tatiana] Moskalkova. She is in contact with her Ukrainian counterparts in this regard. We hope to receive detailed information and later I will be able to brief you," he told journalists, according to an UNIAN correspondent in Russia.
Read alsoUN chief urged to raise Ukrainian prisoners in talks with Putin - media
"As for Sentsov, in any case, of course, he cannot be considered a "detainee," since he has been convicted, on a rather grave charge, too," Peskov added.
In turn, High Commissioner for Human Rights in the Russian Federation Tatiana Moskalkova claimed Denisova's visit to Russia was illegal, according to TASS.
As UNIAN reported earlier, Ukraine Parliament's Ombudsperson Liudmyla Denisova said she was denied access to the illegally convicted Ukrainian filmmaker Oleh Sentsov in the colony located in a distant town of Labytnangi in Yamalo-Nenets Autonomous Area, Russia.