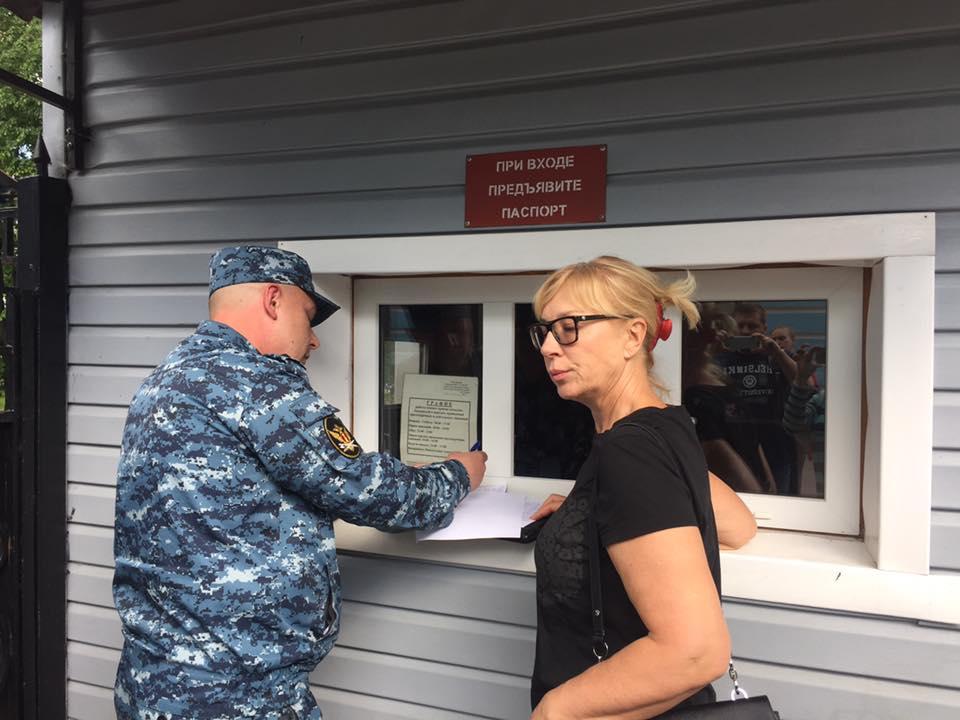 facebook.com/denisovaombudsman
Ukraine Parliament's Ombudsperson Liudmyla Denisova says she is being denied access to the illegally convicted Ukrainian citizen Mykola Karpiuk after she arrived in a Russian prison in the city of Vladimir.
Read alsoUkraine shows full list of "Kremlin prisoners"
"I submitted an application to the Vladimir Central Prison seeking to meet Mykola Karpiuk. The head of the correctional facility came to me and accepted my application. He said that my meeting with Mykola is now impossible neither as an authorized person nor as a private person. As the authorized person – because the relevant documents were not received, and as a private person – because the time for submitting the application was over. Meanwhile, he assured me that the application would be considered at the beginning of the week," she wrote on Facebook on June 16.
As UNIAN reported earlier, on June 9, President of Ukraine Petro Poroshenko spoke by phone with Russian President Vladimir Putin to discuss the issue of exchanging detained persons.
It was noted that an agreement had been reached for ombudspersons of both countries to visit Russian nationals who are imprisoned in Ukraine and Ukrainian citizens detained in Russia.
UNIAN memo. The Supreme Court of Russia's Chechnya in May 2016 sentenced Karpiuk to 22.5 years and Klykh to 20 years in jail. The Russian investigators claim that the Ukrainians used to form groups of mercenaries in Ukraine for fighting against Russian federal forces in Chechnya. Further, they "found" that Karpiuk allegedly participated in the war late in 1994 and early in 1995.
Ukraine's Justice Ministry has sent several requests to the Russian authorities for the extradition of Karpiuk and Klykh.