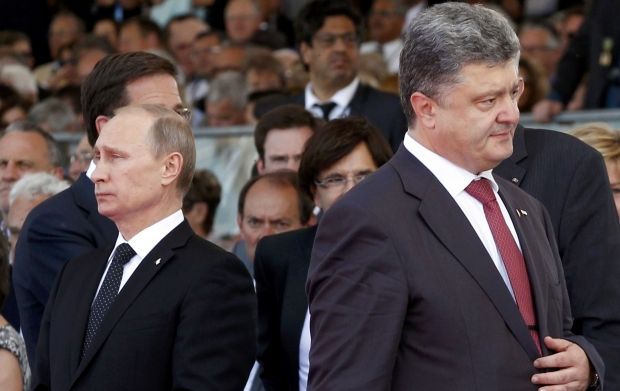 REUTERS
First President of independent Ukraine Leonid Kravchuk (1991-1994) says Russian President Vladimir Putin and Ukrainian President Petro Poroshenko should come to the negotiating table to resolve the situation in Donbas.
Read alsoUN chief urged to raise Ukrainian prisoners in talks with Putin - media
"I know we will not be able to resolve this issue without the influence of the West. But Putin needs to sit down at the negotiating table with Poroshnko, as their [Russian] influence in Donbas is extremely great," he told the Ukrainian online newspaper Ukrayinska Pravda on June 18.
In addition, the former president criticized the reluctance of the current head of state to communicate with Putin.
"He says: 'I don't want to talk to him.' What does it mean 'I don't want'? We elected such a president. And do you want us to choose another one? It's our right whom to choose. So, sit down and negotiate, because it's about our peoples, blood, horror and death," Kravchuk added.
The former president believes Putin saw that it did not happen [in Donbas] like in Crimea, and it will never happen, since we will defend ourselves to the last.
As UNIAN reported earlier, according to a Ukrainian security expert, Lieutenant-General Vasyl Bohdan, Russian President Vladimir Putin will be forced to make concessions on Donbas, however, it is unlikely that this will happen before the presidential and parliamentary elections in Ukraine.