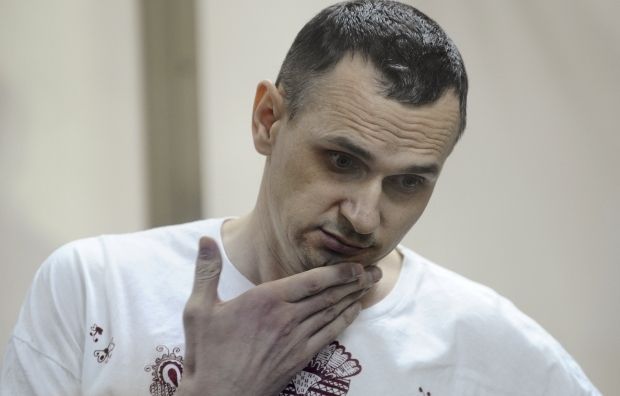 REUTERS
The Kremlin says that the major public outcry cannot affect the court decision that came into force in the case of Ukrainian film director Oleh Sentsov.
Only Sentsov's personal request for pardon, addressed to Russian President Vladimir Putin, can launch the process of the issue's consideration, an UNIAN correspondent in Russia reports, citing Putin's press secretary Dmitry Peskov.
The spokesman recalled that Putin had repeatedly voiced his position on the issue and answered the relevant questions.
Read alsoU.S. State Department calls on Russia to free Ukrainian political prisoners
"The fact is that public resonance cannot in any way affect, naturally, the court decision of the Russian Federation that has come into force. These are completely different dimensions. Undoubtedly, we saw in press reports that once again a number of cultural figures had appealed to President Putin," Peskov said.
"But you know that there is a procedure for pardoning that is initiated by the convict himself, that's what we need to proceed from," stressed Peskov.
Earlier, the Kremlin said that Sentsov was not a "detainee," and refused to answer why Ukraine's Human Rights Commissioner, Liudmila Denisova, was denied access to the convicted filmmaker.
UNIAN memo. Sentsov was detained by FSB operatives in Crimea in the spring of 2014. He was transferred to Russia, where he was tried on trumped-up charges of plotting terrorist attacks and arson of party offices on the peninsula. The Russian court in August 2015 sentenced Sentsov to 20 years in prison. On May 14, Sentsov announced an indefinite hunger strike demanding the release of all 64 Ukrainian political prisoners of the Kremlin.