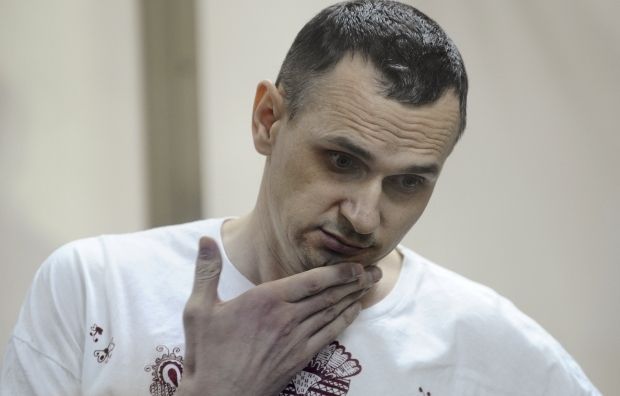 REUTERS
The Ministry of Justice of Ukraine has filed an appeal to the European Court of Human Rights (ECHR) over the violation of rights of Ukrainian filmmaker Oleh Sentsov illegally convicted in Russia.
The document was submitted on June 21 on the basis of Rule 39 of the European Court's Regulation, the ministry's press service told UNIAN on Friday, June 22.
Read alsoOmbudsperson: Reasons to believe hunger-striking Sentsov force-fed in Russian prison
Ukraine asks the ECHR to instruct the Russian government to abstain from taking any action that would pose a threat to Sentsov's life and health, allow access to representatives of Ukraine, especially Ukraine Parliament's Ombudsperson Liudmyla Denisova, as well as provide information about his state of health.
Denisova says she is denied access to Sentsov, which is a violation of the agreements between Poroshenko and Putin.
The only information about Sentsov's state of health is the statement by Russia's Ombudsperson Tatiana Moskalkova about the increase in Sentsov's weight. However, these statements are not supported by any evidence.
According to Denisova, there is every reason to believe that Sentsov is being forcibly fed. Therefore, she appealed to the Ukrainian government to apply to the ECHR over the violation of Sentsov's rights, guaranteed by the Convention for the Protection of Human Rights and Fundamental Freedoms.
These facts indicate a real risk to Sentsov's life and health.
The European Court usually rules on applications submitted under Rule 39 within 24 hours, the ministry said.