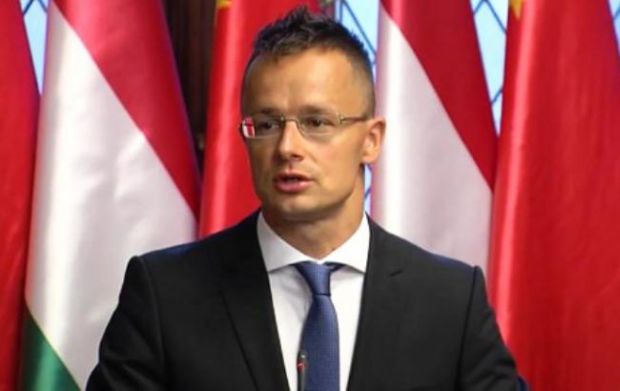 rbc.ua
Hungarian Foreign Minister Peter Szijjarto has named specific requirements put forward by Budapest, the implementation of which will allow unblocking of the NATO-Ukraine Commission (NUC).
In an interview with Europeiska Pravda, the minister said that both the Ukrainian side and NATO Allies were aware of said requirements.
"The first condition is that the transition period regarding language of education should be extended until 2023, and during this time you have to agree with the minority on the changes to be introduced," Szijjarto said, answering the publication's questions [quotes were published in Ukrainian].
Read alsoMFA Ukraine says "constructive negotiations" launched with Hungarians on education law
"The second condition, which is also fully in line with the proposals of the Venice Commission, is that the norm on the language of instruction should not apply to private schools. And there was another, third condition, which has already been fulfilled: Ukraine should begin consultations with representatives of the Hungarian minority. They have started them," he said.
As UNIAN reported earlier, Szijjarto said on June 22 Hungary had officially waived its veto on the holding of a separate meeting of NATO leaders with the participation of Ukrainian President Petro Poroshenko, but continues to block the NATO-Ukraine Commission.
The Hungarian minister spoke with journalists following the first round of consultations held between foreign ministers and ministers of education of the two countries in Nyzhnie Solotvyne (Zakarpattia).