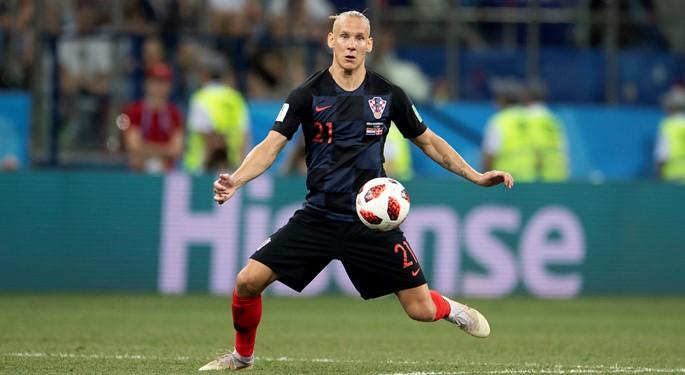 hns-cff.hr
President of Ukraine's Football Federation, Andriy Pavelko, commented on a resonating video address to Ukrainian fans by Croatian defender Domagoj Vida recorded following his team's victory over Russia where the player chanted "Glory to Ukraine!"
"The Football Federation of Ukraine and I personally took a tough stance in the situation around the Croatian national team player Domagoj Vida after the team's victory in the 2018 World Cup quarterfinals: with his brilliant game and fighting qualities, Vida, just like the whole Croatian team, deserved to participate in the tournament's semifinals! A football player who has defended the honor of Dynamo [Kyiv] for many years and lived in the capital of Ukraine in a very difficult time for our country, has many friends and fans there who deserved that part of this victory be devoted to them," Pavelko said.
He explained that over the past few years, the appeal "Glory to Ukraine!" has become for Ukraine's citizens "a symbol of inflexibility and patriotism."
Read alsoBloody Russia: World Cup 2018 host in series of powerful posters
"And it is natural that a person whom our country has given a lot treats it, and its citizens, with great respect," the FFU president stressed. "He has the right to publicly express respect for Ukraine and its citizens."
As UNIAN reported earlier, FIFA issued a warning to a Croatian national team's player Domagoj Vida over the "Glory to Ukraine!" video address .