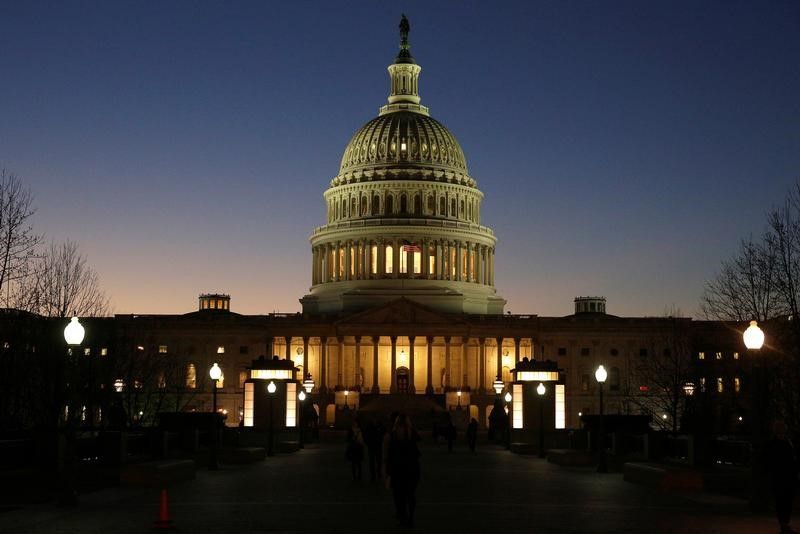 REUTERS
The United States Congress recommends that the Pentagon continue providing financial assistance to Ukraine in the 2019 financial year.
This is stated in the National Defense Authorization Act (NDAA) for the 2019 financial year, which will begin on October 1, 2018.
The NDAA lists a measure that "funds the [U.S.] President's request for Ukraine, including $250 million for lethal defensive items" among other steps to "confront Russia's misdeeds."
The NDAA was approved by both chambers of Congress.
Read alsoU.S. Congress extends ban on military cooperation with Russia
As UNIAN reported, Congress extended the ban on Pentagon's cooperation with the Russian Defense Ministry. The document, in particular, recommends a ban on financing military cooperation between Moscow and Washington, except for certain orders by the U.S. Secretary of Defense.
The U.S. Department of Defense announced last week the U.S. would provide $200 million to Ukraine in security funds for additional training, equipment and advisory efforts to build the defensive capacity of Ukraine's forces. "This reaffirms the long-standing defense relationship between the United States and Ukraine and brings the total security sector assistance to Ukraine to more than $1 billion since 2014," the DoD said in a statement, which came amid the White House announcement that Washington will not support Vladimir Putin's "Donbas referendum" proposal.
The added funds will provide equipment to support ongoing training programs and operational needs, including capabilities to enhance Ukraine's command and control, situational awareness systems, secure communications, military mobility, night vision, and military medical treatment.