Russia looks into ways to impose "Crimea scenario" in other regions of Ukraine – expert
Russia had significantly changed its public rhetoric on Crimea.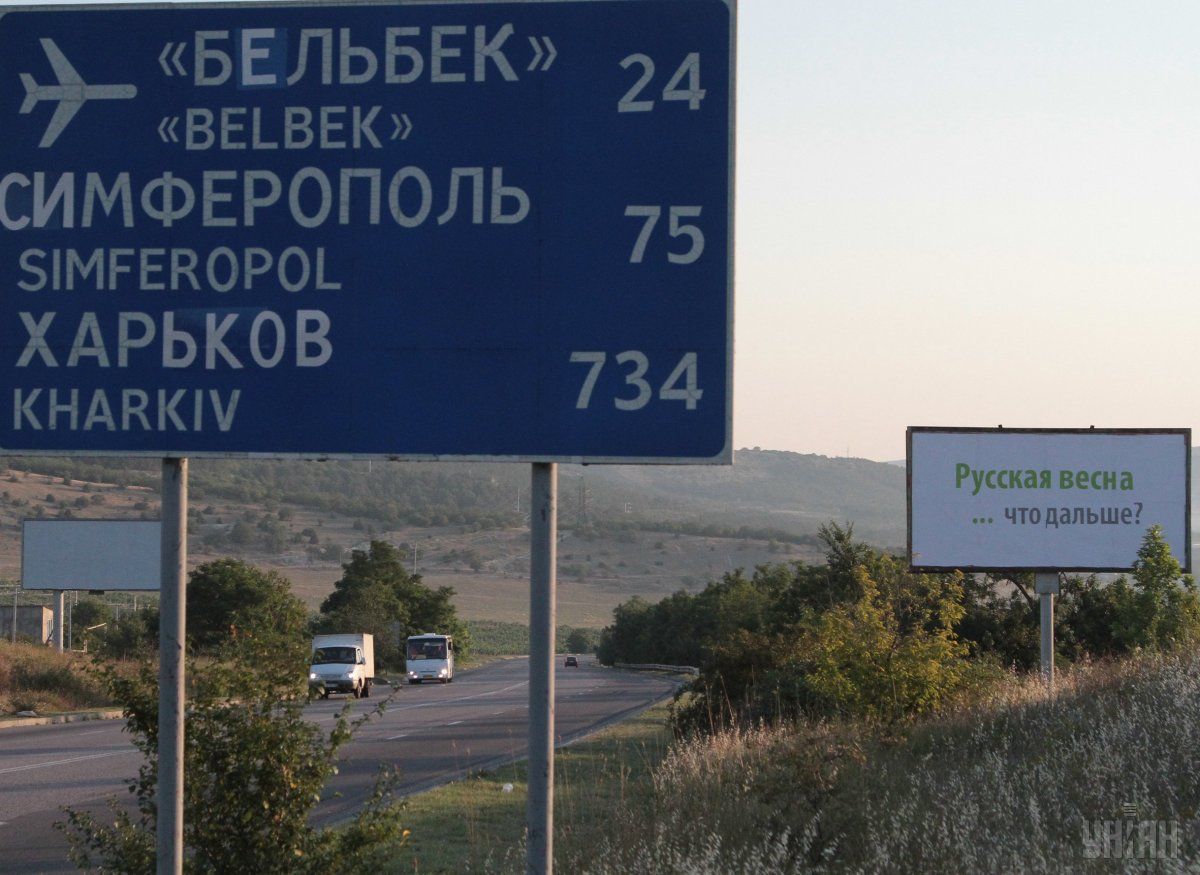 Photo from UNIAN
Ukrainian political scientist Boris Tizenhausen says Kyiv no longer has to worry about Washington's unexpected decisions in favor of Russia, at the same time stressing that Russia is seeking ways to play its Crimea scenario in other regions of Ukraine.
"The United States has always had a clear position, both under Barack Obama and Donald Trump, and respected international law and territorial integrity. The Crimean Declaration answers the question of how the U.S. treats the annexation of Crimea and when they lift sanctions from Russia – when it returns Crimea and withdraws from the south-east of Ukraine," the expert said, commenting on the Crimean Declaration issued by the United States, Krym.Realii reports.
Read alsoNo "gifts to Russia at Ukraine's expense": Kurt Volker
He stressed Russia had significantly changed rhetoric on Crimea. "Previously they said the 'referendum' was lawful, the residents voted. Later, they said that the residents were in danger, and Russia came to save them. And now they are looking for historical analogies. Top officials and diplomats compare Crimea with Kosovo, where there was also a referendum, and with the Falkland Islands. That is, Russia is looking for all possible ways to legitimize the 'referendum' in Crimea and to test whether it is possible to do something similar in the south-east of Ukraine," Tizenhausen said.
As UNIAN reported earlier, the United States called on Russia to end its occupation of Ukraine's Crimea.
"The United States calls on Russia to respect the principles to which it has long claimed to adhere and to end its occupation of Crimea," U.S. Secretary of State Mike Pompeo said in a press statement titled "Crimea Declaration" on July 25, 2018.
If you see a spelling error on our site, select it and press Ctrl+Enter