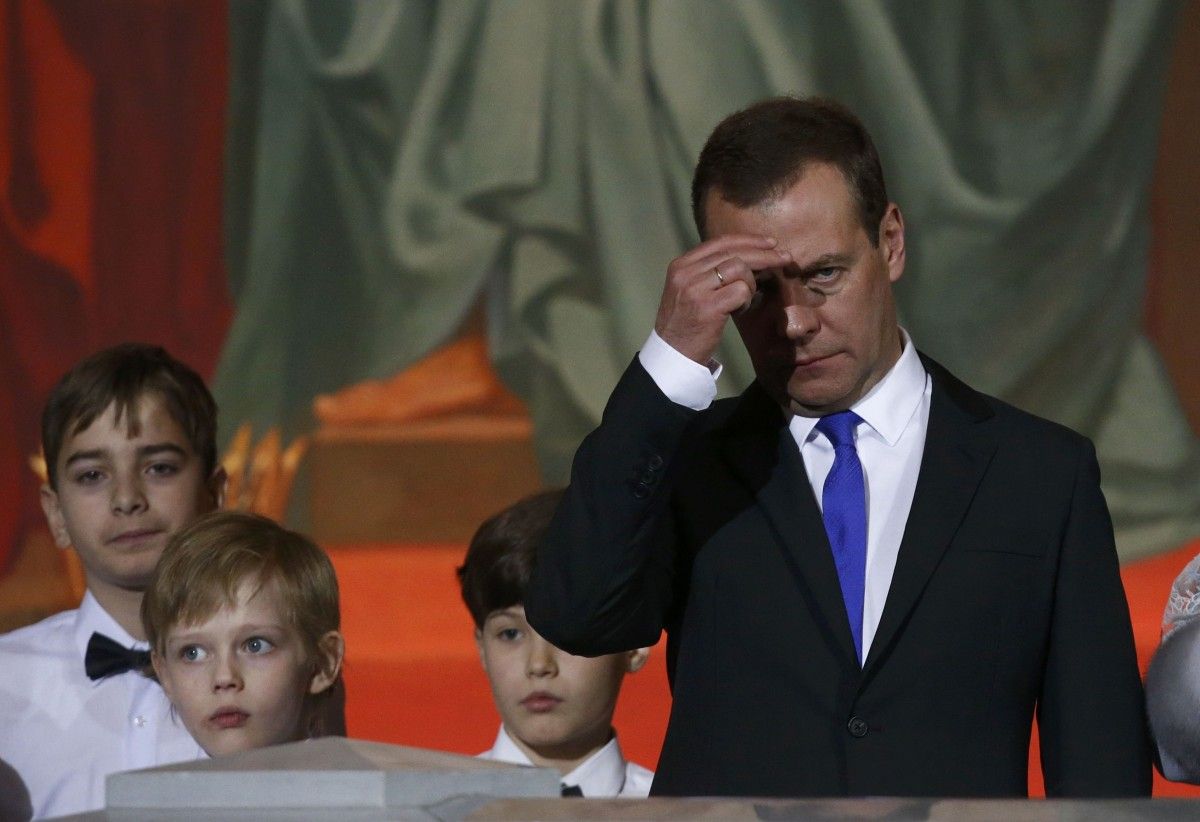 REUTERS
Russian Prime Minister Dmitry Medvedev has arrived in the city of Sevastopol in Russian-occupied Crimea.
On July 28, Medvedev took part in a concert dedicated to the 1,030th anniversary of the Baptism of Rus, the so-called "leader" of Russian-occupied Crimea Sergey Aksyonov wrote on Facebook.
Read alsoRussian annexation of Crimea violates norms of international law: German FM
The prime minister also attended the parade in honor of Russia's Navy Day held in Sevastopol on Saturday, July 29.
Meanwhile, Russian-controlled local media, referring to Kremlin analysts, write that Medvedev's participation in official events is only a formal occasion for the visit. The true purpose of his visit is to discuss the failures of the federal target program for the development of the city.
Among the main challenges are deplorable state of infrastructure, "disappearance" of RUB 2 billion allocated for the construction of treatment facilities, as well as failure of the tourist season.
As UNIAN reported earlier, on May 22-24, 2016, Medvedev paid a visit to the temporarily occupied Crimea. In particular, he visited the Aivazovsky National Art Gallery in Feodosia.
He was confronted with pensioners who complained about low pensions. Medvedev said that "there is no money," and the government plans to raise payments "across the country, not in a particular region." In a statement widely ridiculed in social media, he told the senior citizens: "Be strong!" and wished them well, instead of actually addressing the issue.