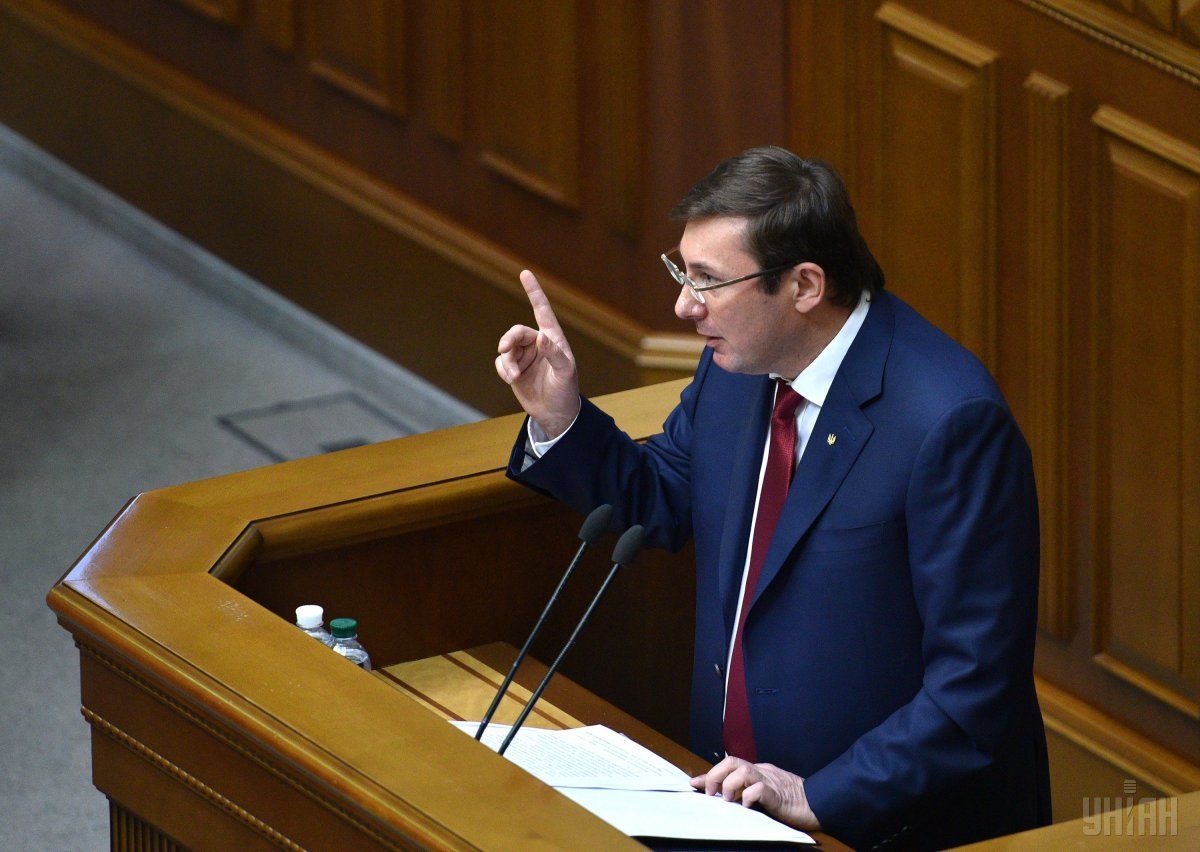 Photo from UNIAN
Attacks on pro-Ukrainian activists in the south of Ukraine are interrelated and, probably, part of another plan by Moscow aimed at destabilizing the country, says Prosecutor General Yuriy Lutsenko.
"Given the recent events in the south of Ukraine, where we see a virtually linked chain of attacks against pro-Ukrainian civic activists, I don't rule out that after Plan B, neutralized by the SBU and the military prosecutor's office, I mean [Nadiia] Savchenko's plan, another plan for destabilizing the country has been turned on with the aim of sparking public outrage and hatred toward own state, under the influence of what the aggressor country is setting up," Lutsenko said at a joint PGO-SBU briefing on the completion of the pre-trial investigation into the case of MP Savchenko and head of the "Officers Corps" NGO Volodymyr Ruban on their plotting of terror attack in Kyiv, TSN reports.
Lutsenko also noted that Russia was trying to conceal its involvement in the terrorist attack that Savchenko and Ruban had been preparing.
"Moscow, as always, is trying to cover tracks, but the military prosecutor's office keeps track of everything, so the judgment hour will come. There's nothing funny in this case, this is no political case, this is a case of a terrorist act against the Ukrainian state, with threads leading to the top Russian leadership," the prosecutor general said.
According to Lutsenko, commanders and senior officers have been established of Russian military units from where a deadly load was supplied for Savchenko and Ruban.
"After the information was published in the Verkhovna Rada of Ukraine, these people were transferred to other places of service in hindsight," Lutsenko assured.
Read alsoLocal deputy, Donbas volunteer survives car blast in Kamenske, Ukraine
As reported earlier, on July 31 a Donbas veteran and activist Vitaly Oleshko aka "Sarmat" was shot dead in Berdyansk.  According to eyewitnesses, the victim was shot in the back from a double-barreled rifle in front of his wife and friends. Police detained five suspects in the murder on the same day at a checkpoint in Vasilievka, Zaporizhia region.
On the same day in Kherson, a local activist Kateryna Handzyuk was assaulted. The attacker poured sulphuric acid on her face, which resulted in the woman sustaining burns to 30% of her body. After receiving immediate assistance in the local intensive care unit, Handzyuk was rushed to Kyiv on a medical plane.