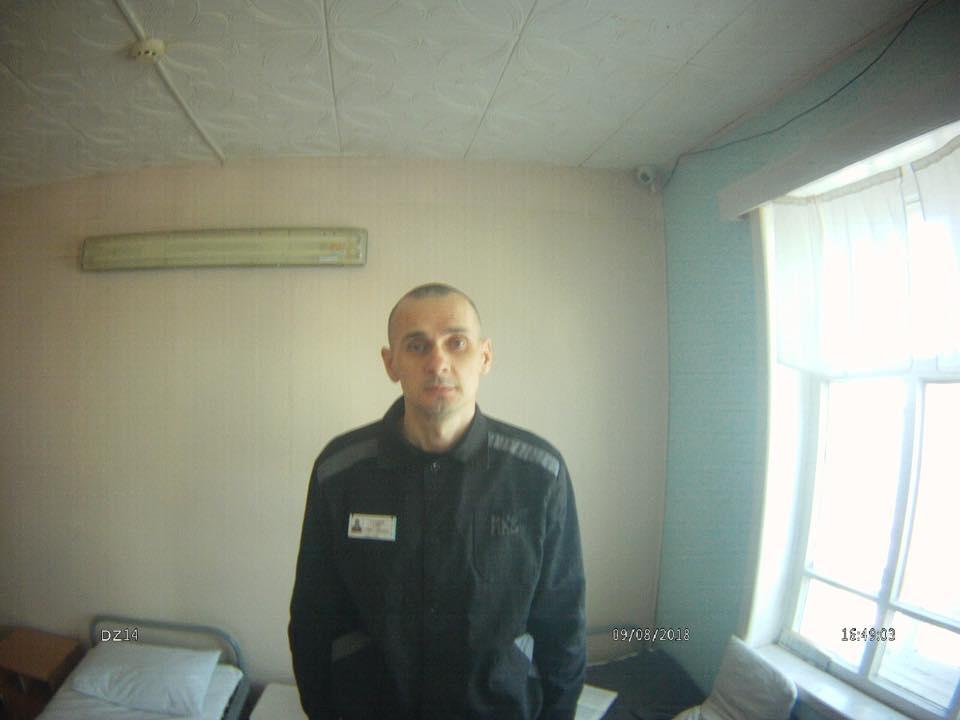 facebook.com/denisovaombudsman
Ukrainian Foreign Minister Pavlo Klimkin has said illegally convicted Ukrainian film director Oleh Sentsov, who has been on hunger strike in a Russian penal colony since May 14, is on the verge of life and death.
"It's 89th day of Oleg Sentsov's hunger strike. [Ukrainian] filmdirector imprisoned by Russia 4 more than 4 years. He is on the verge of life&death. As a human being and UA citizen I call everyone to support Oleg and urge Russia to #FreeSentsov. Solidarity has no end, but human life surely," he wrote on Twitter on August 10.
Read alsoOSCE envoy on release of Sentsov: "It is urgent now"
Ukrainian film director Oleh Sentsov, who was illegally imprisoned in Russia, began a hunger strike on May 14, 2018, in protest against the politically motivated jailing of dozens of Ukrainians in the Russian Federation.
Sentsov was arrested in Russian-occupied Crimea in spring 2014 and in August 2015 he was sentenced to 20 years in prison following an unfair trial where he faced "terrorism" charges stemming from his opposition to Russia's occupation of Crimea.
He has been serving his term in a penal colony in the town of Labytnangi, Russia's Yamal.
Sentsov's cousin, Moscow-based journalist Natalya Kaplan says his condition is critical and things are "catastrophically bad.
It's 89th day of Oleg Sentsov's hunger strike.🇺🇦filmdirector imprisoned by Russia 4 more than 4 years. He is on the verge of life&death. As a human being and UA citizen I call everyone to support Oleg and urge Russia to #FreeSentsov. Solidarity has no end, but human life surely pic.twitter.com/SBPgbRvALc

— Pavlo Klimkin (@PavloKlimkin) August 10, 2018