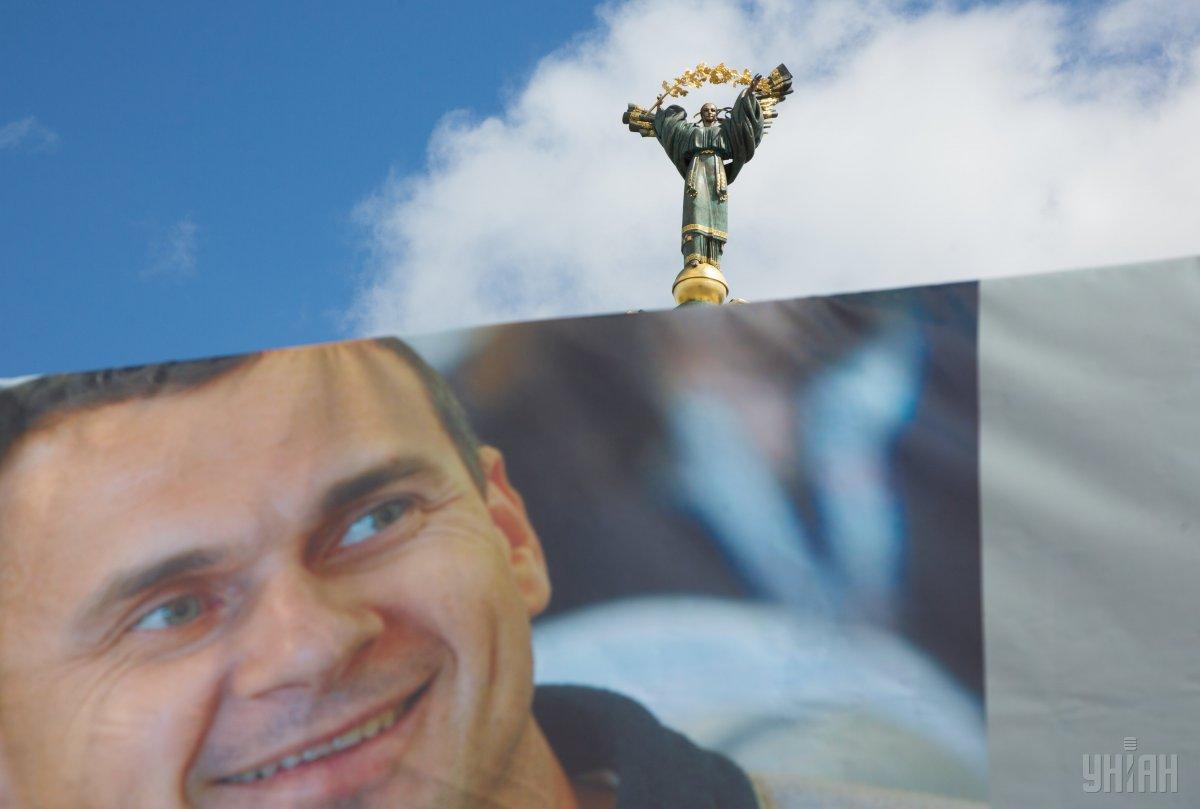 Photo from UNIAN
The European Union expects that Russia will provide illegally convicted Ukrainian filmmaker Oleh Sentsov, who has been on hunger strike in a Russian penal colony since May 14, with appropriate treatment.
"The health conditions of Mr Sentsov are reported to be deteriorating rapidly. We expect Russia to provide him with appropriate treatment in an institutionalised medical setting in line with the European Court of Human Rights interim measure of the past 25th of July," the EU's spokesperson said in a statement on the continuous detention of Sentsov on August 10.
Read alsoSentsov on verge of life and death – Klimkin
The European Union says it expects international human rights standards on the Russian-occupied Crimean peninsula to be upheld and all illegally detained Ukrainian citizens in Russia and on the Crimean peninsula to be released without delay.
The European Court of Human Rights on July 25 called on Russia "to provide him with appropriate treatment in an institutionalised medical setting." It is noted that under Rule 39 of the Rules of Court, the Court may indicate to any State Party to the European Convention on Human Rights urgent interim measures. According to the Court's well-established practice, they apply "only where there is an imminent risk of irreparable harm."
Sentsov was arrested in Russian-occupied Crimea in spring 2014 and in August 2015 he was sentenced to 20 years in prison following an unfair trial where he faced "terrorism" charges stemming from his opposition to Russia's occupation of Crimea. He has been serving his term in a penal colony in the town of Labytnangi, Russia's Yamal.
Sentsov's cousin, Moscow-based journalist Natalya Kaplan says his condition is critical and things are "catastrophically bad."