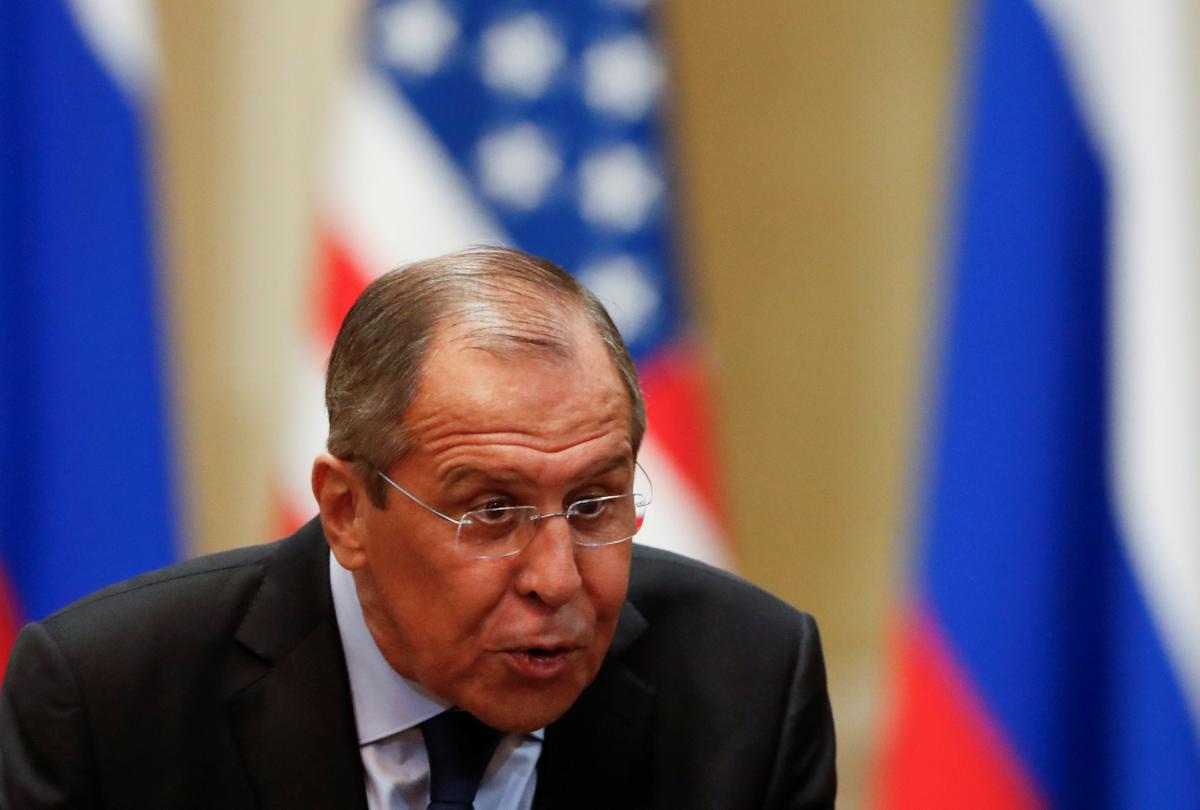 REUTERS
Russian Foreign Minister Sergei Lavrov has accused United States Special Representative for Ukraine Negotiations Kurt Volker of "supporting harmful whims of Ukrainian authorities."
"Unfortunately, our American colleagues, having appointed Mr. Volker as special representative, fail to work impartially enough. In fact, they support all the whims of the Ukrainian authorities. Although I am sure that, smart as they are, they do realize that these whims are harmful and cross out the prospects for settlement. After all, I hope some disciplining influence of the United States will be imposed on Kyiv because Ukrainians do not listen to anyone else," Lavrov said during a meeting with students of the Moscow State Institute of International Relations, an UNIAN correspondent in Russia reports.
Read alsoRussia's reaction to Zakharchenko murder means Kremlin trying to cover up their puppets – MFA Ukraine
In his opinion, the only way to settle the "Ukrainian crisis" is to implement Minsk agreements, while the Ukrainian authorities he claims should conduct a direct dialogue with Donetsk and Luhansk to this end.
At the same time, Lavrov assured Russia was ready to establish relations with the United States.
"We are ready, as the Russian president and other representatives of our country have repeatedly stated, to approach each other in our relationship with the U.S. as quickly and to such depths as Washington is prepared," he said.
"I think the near future of Russian-American relations is not very clear, but I am convinced that our relations will eventually return to the level of true partners, strategic partners," Lavrov said.
Read alsoVolker-Surkov talks "on the verge of collapse" – Ukraine's envoy to UN
According to him, Moscow and Washington were allies in the Second World War, and "when the two countries get along, the whole world will benefit from this, since there are fewer conflicts."
As UNIAN reported earlier, MFA Russia following the assassination of a self-styled "DPR leader" Alexander Zakharchenko blamed the incident on Ukraine, while Russia's top dilpomat, Sergei Lavrov, called the hit a "farnk provocation," saying that further talks in the Normandy format would be "impossible."