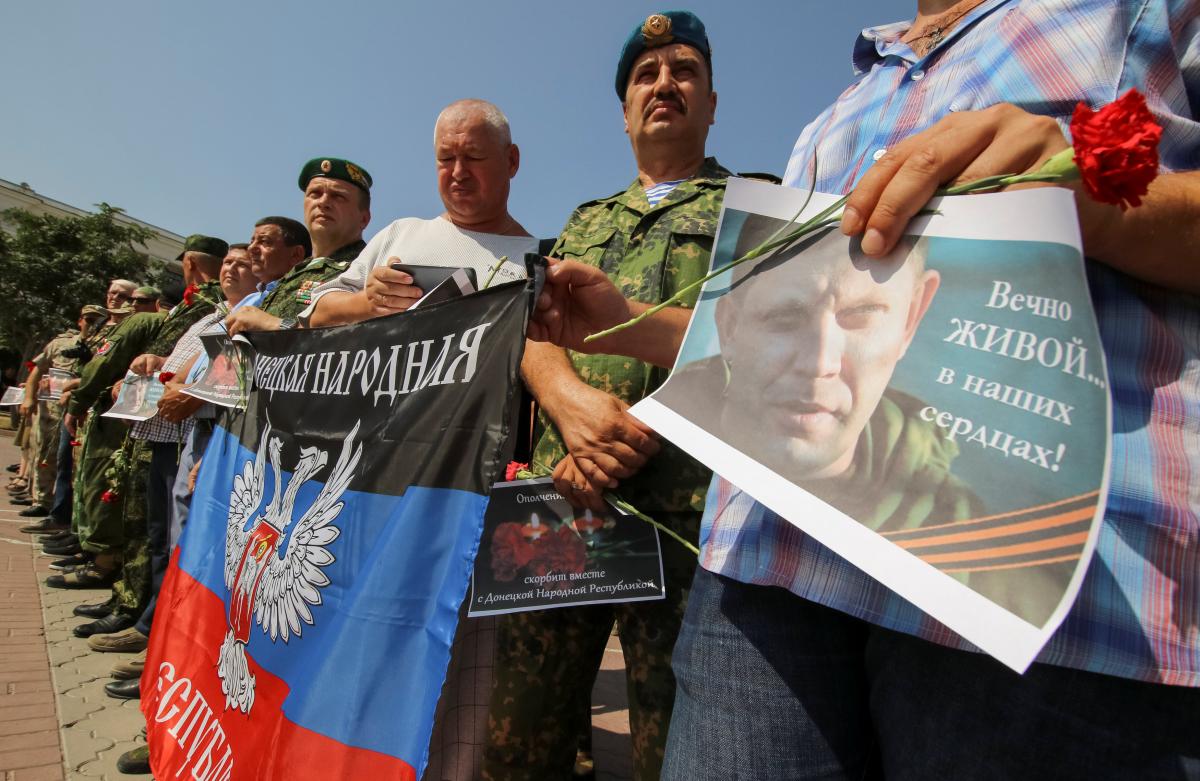 REUTERS
France and Germany say that the assassination of leader of the self-proclaimed "Donetsk People's Republic" ("DPR") Alexander Zakharchenko must not derail peace talks on Donbas in the Normandy format held with the participation of Ukraine, France, Germany, and Russia.
"The latest developments in Eastern Ukraine are unlikely to undermine the parties' obligations under the Minsk agreements or the pertinence of the Normandy-format meetings between France, Germany, Russia and Ukraine. It is precisely when tensions arise that negotiations must begin in good faith," the press secretary of France's Ministry of Foreign Affairs has said.
Steffen Seibert, a government spokesman for German Chancellor Angela Merkel, in turn said: "It's of paramount importance that an escalation is avoided now."
He assured that Germany would continue supporting the four-way Normandy talks.
Zakharchenko was killed in a blast in a local café in the Russian-occupied city of Donetsk on August 31.
Read alsoKremlin predicts "difficulties" in talks with Ukraine in Normandy format following Zakharchenko's murder
Russian Foreign Minister Sergei Lavrov said on September 1 that further talks in the Normandy format were impossible after Zakharchenko's death.
Russian President Vladimir Putin's press secretary Dmitriy Peskov said on September 3 that "it is difficult to discuss anything" with Ukraine in the Normandy format after Zakharchenko's assassination, but it does not mean that Russia is going to withdraw from the Minsk peace agreements.
Ukrainian Minister of Foreign Affairs Pavlo Klimkin earlier announced that talks at the level of the four countries' foreign ministers might take place on the sidelines of the UN General Assembly in New York City, the United States, in the latter half of September.