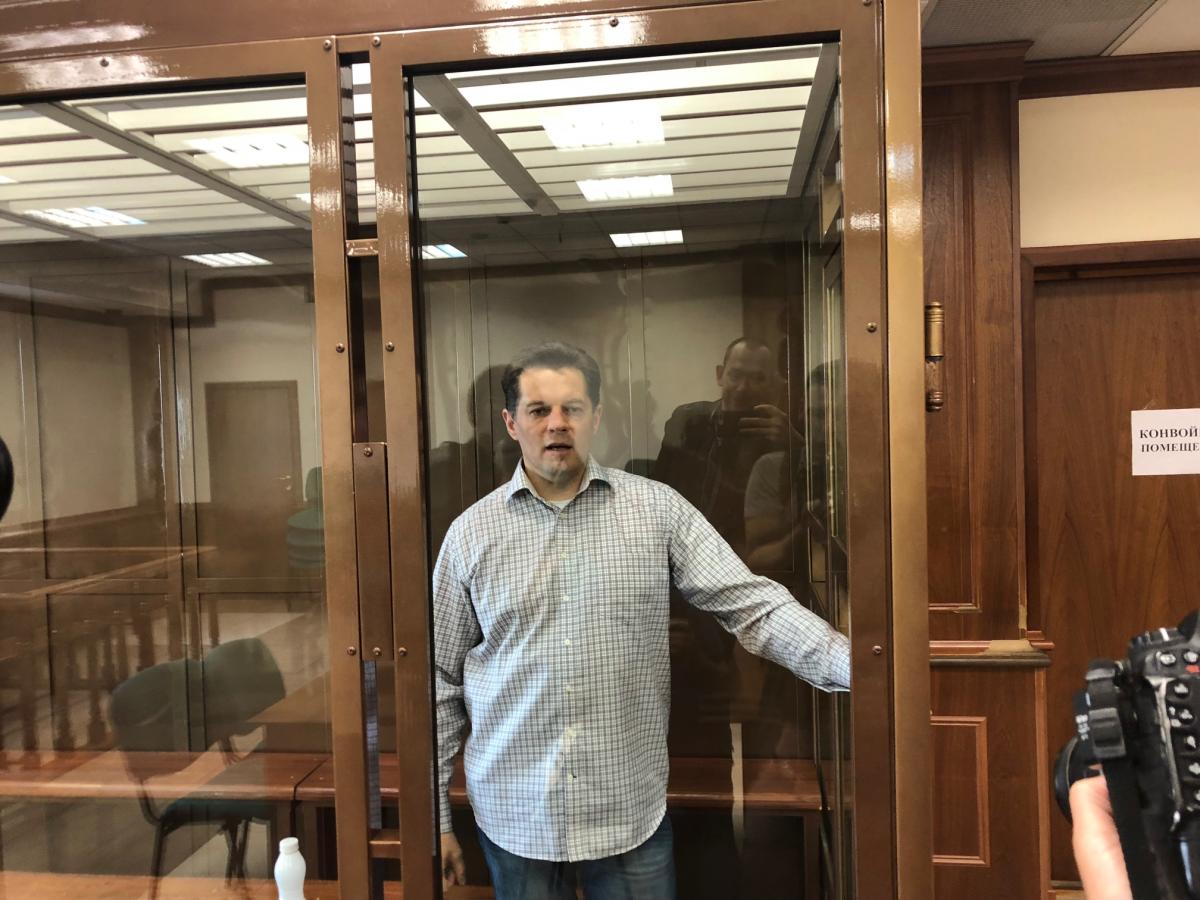 Photo by Roman Tsymbaliuk
Russian Lawyer Mark Feygin who represents Ukrainian journalist Roman Sushchenko does not rule out that the his client, illegally sentenced to 12 years in Russian prison on trumped up spy charges, could submit a pardon plea.
"By the way, Roman is ready to write this miserable paper with a request for pardon – I do not see any problem in this, and Roman agrees with me," Feygin told Pryamyi TV channel.
"It does not matter what you write, the main thing is to return to Kyiv," said Feygin.
At the same time Feygin has underlined that Sushchenko does not plead guilty and does not consider that "a pardon plea means that you plead guilty."
Read alsoLetters to Putin from Ukrainian prisons
"We count on the political participation of Ukraine's leadership in promoting Roman's exchange in talks with Moscow, with the Kremlin," the lawyer added.
He believes that Sushchenko could be exchanged for Ukrainian Prime Minister Vlodymyr Groysman's interpreter Stanislav Yezhov, who has been charged with high treason.
Feygin added that the possibility will be discussed of appealing the Russian court's decision with the ECHR.
As UNIAN reported earlier, the FSB detained Ukrainian journalist Roman Sushchenko, a correspondent of the Ukrainian Ukrinform news agency, at a Moscow airport upon his arrival on September 30, 2016.
Read alsoRussian Supreme Court upholds ruling on Sushchenko's 12-year imprisonment
He was charged with "espionage," as the Russian authorities insist he is an "operative" of Ukraine's intelligence service.
The court started considering the Sushchenko case on March 27, 2018.
On June 4, the Moscow city court sentenced Sushchenko to a 12-year term in a high-security colony.
Today, September 12, the Supreme Court of the Russian Federation has upheld the ruling, overruling the lawyer's appeal.
Sushchenko says he disagrees with the verdict and will continue the struggle for his release, including by lodging a complaint with the European Court of Human Rights.