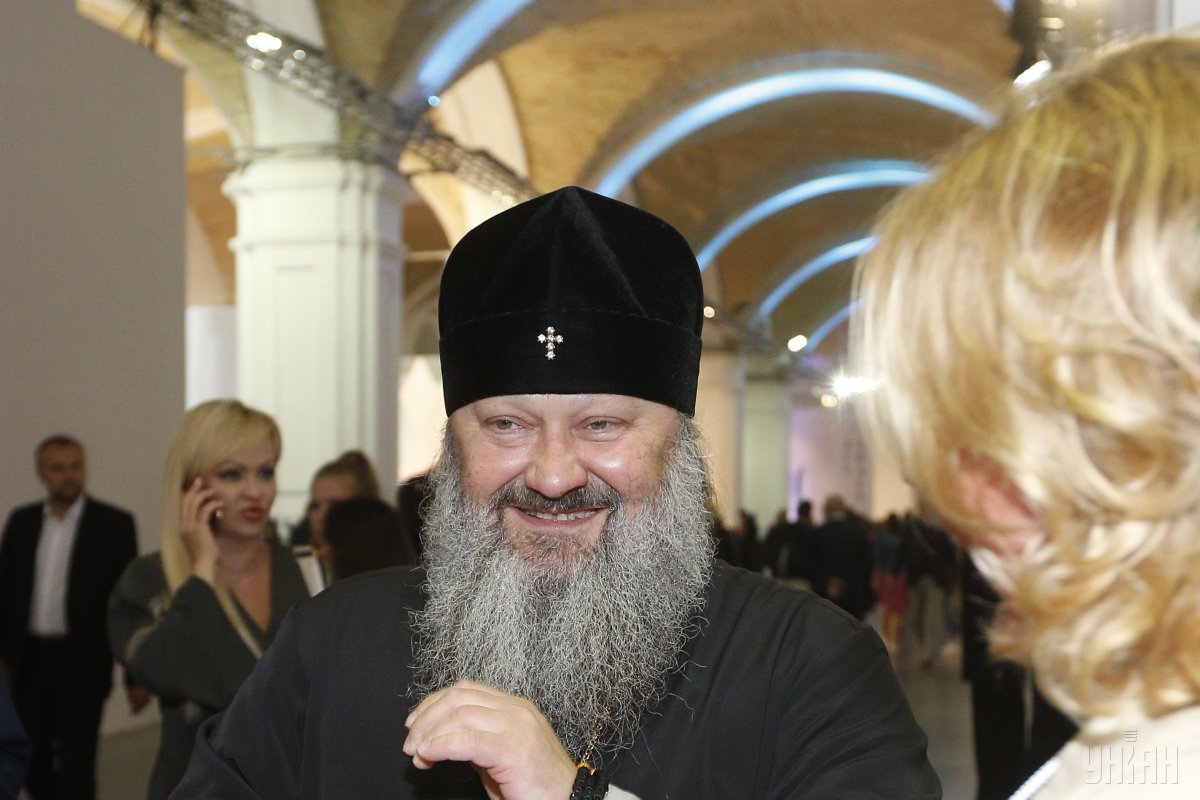 Photo from UNIAN
Metropolitan Pavel, the vicar of Kyiv Pechersk Lavra, which belongs to the Ukrainian Orthodox Church of the Moscow Patriarchate, has been included in Ukraine's Myrotvorets (Peacekeeper) Center database, which lists individuals who pose a threat to the country's security.
Read alsoPoroshenko: Granting autocephaly to Ukrainian church on the homestretch
The resource calls him "an anti-Ukrainian propagandist and opponent of the independence of Ukrainian Orthodoxy from the Russian-controlled (aggressor country) ROC."
He was included in the database after the publication of a video where he threatens with "God's curse" to those who will dare to return Kyiv Pechersk Lavra to the Ukrainian church.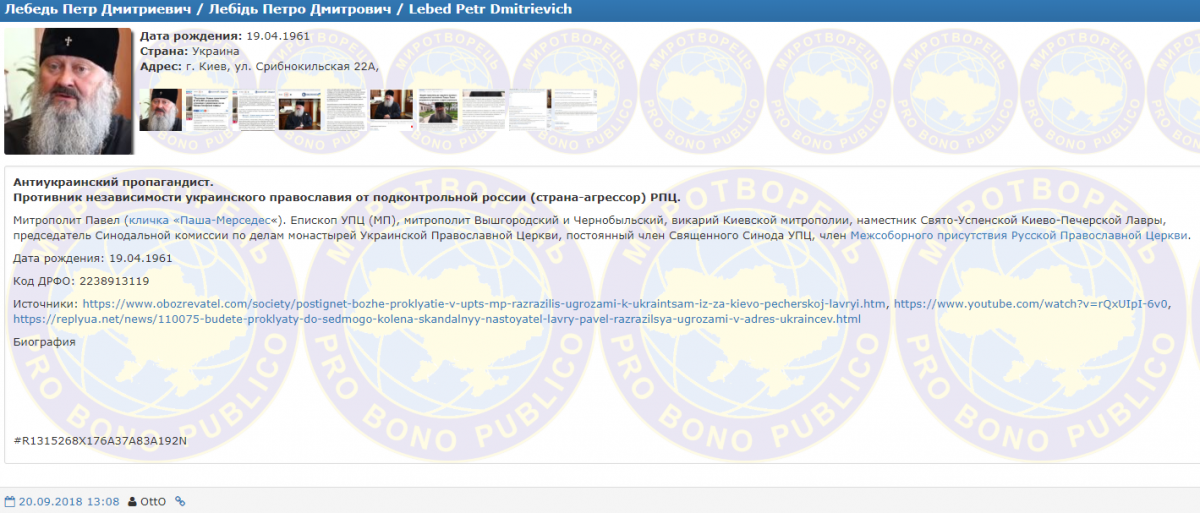 As UNIAN reported earlier, President Poroshenko on April 17 convened leaders of parliamentary factions and stated that he would appeal to the Ecumenical Patriarch Bartholomew with a request to proclaim the independence of the Ukrainian local church.
Hierarchs on September 2 held meetings (Synaxis) of the Hierarchy of the Ecumenical Throne Constantinople in Istanbul, Turkey, to consider the question whether the Church of Constantinople is authorized, without the consent of other churches, to grant autonomy, or autocephaly, to a church that has requested it.
Following the meetings, the answer was positive: "Yes, the Ecumenical Patriarchate of Constantinople is authorized to grant autocephaly without any consent [from other churches]," the Ukrainian news outlet Hromadske said.
Poroshenko on September 17 met with two envoys, Exarchs of the Ecumenical Patriarchate in Ukraine Bishop Ilarion of Edmonton and the Western Eparchy of the Ukrainian Orthodox Church (UOC) in Canada and Archbishop Daniel of Pamphylia and the Western Eparchy of the UOC in the United States of America dispatched to prepare for establishing a Ukrainian church that is ecclesiastically independent from the Russian Orthodox Church.