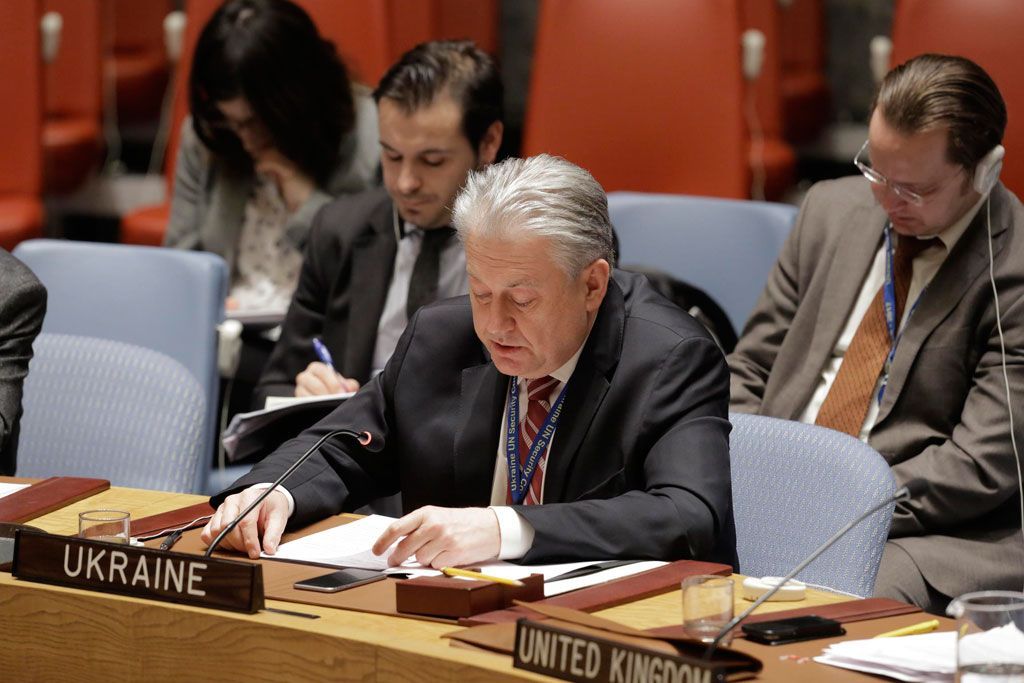 un.org
Permanent Representative of Ukraine to the United Nation Volodymyr Yelchenko has spoken in favor of relocation of the venue for negotiations of the Trilateral Contact Group (TCG) on the settlement of the situation in Donbas from Minsk to another city.
Read alsoAnnouncement of "elections" in "DPR-LPR" runs contrary to Minsk accords – EU
"It seems to me that we have to draw serious conclusions from the positions of Belarus and Kazakhstan. Everything is clear with the votes of Syria and North Korea, as they are just proxies. But as for our neighbors, our former partners in the Commonwealth of Independent States [CIS], I can't understand why they vote 'against,'" he told Ukraine's Priamyi TV Channel on September 24.
Yelchenko noted that the position of Belarus looks quite strange, as they say everywhere they support such a heavy neutrality for themselves. "Because the 'Minsk venue' is the best opportunity for the negotiating issue, while they vote against our resolution," the diplomat said.
The delegation of Belarus to the United Nation chronically votes against any ideas and proposals of the Ukrainian side, even those that do not concern the conflict with Russia.
"I personally fully support, I don't remember who suggested it, some deputy groups in our Verkhovna Rada, that we just need to transfer the venue from Minsk to some other [country's] capital. With all my respect for Belarusian diplomacy, but I just can't understand such a stance. What neutrality can we talk about? And let them don't take offense at us, but the facts are reflected on the General Assembly board. There was a great deal of talk. But there is a result. They simply chronically vote against any our ideas and proposals, even those that don't concern the conflict with Russia. This indicates a certain position of the country, from which it is necessary to draw serious conclusions," he said.
As UNIAN reported earlier, the General Assembly of the United Nations on September 21 included the item "Situation in the temporarily occupied territories of Ukraine" in its agenda. Noteworthy, Armenia, Belarus, Burundi, Cuba, Iran, Kazakhstan, Myanmar, Nicaragua, Philippines, Russia, Sudan, Syria, and Venezuela voted against the inclusion of the said item in the agenda.