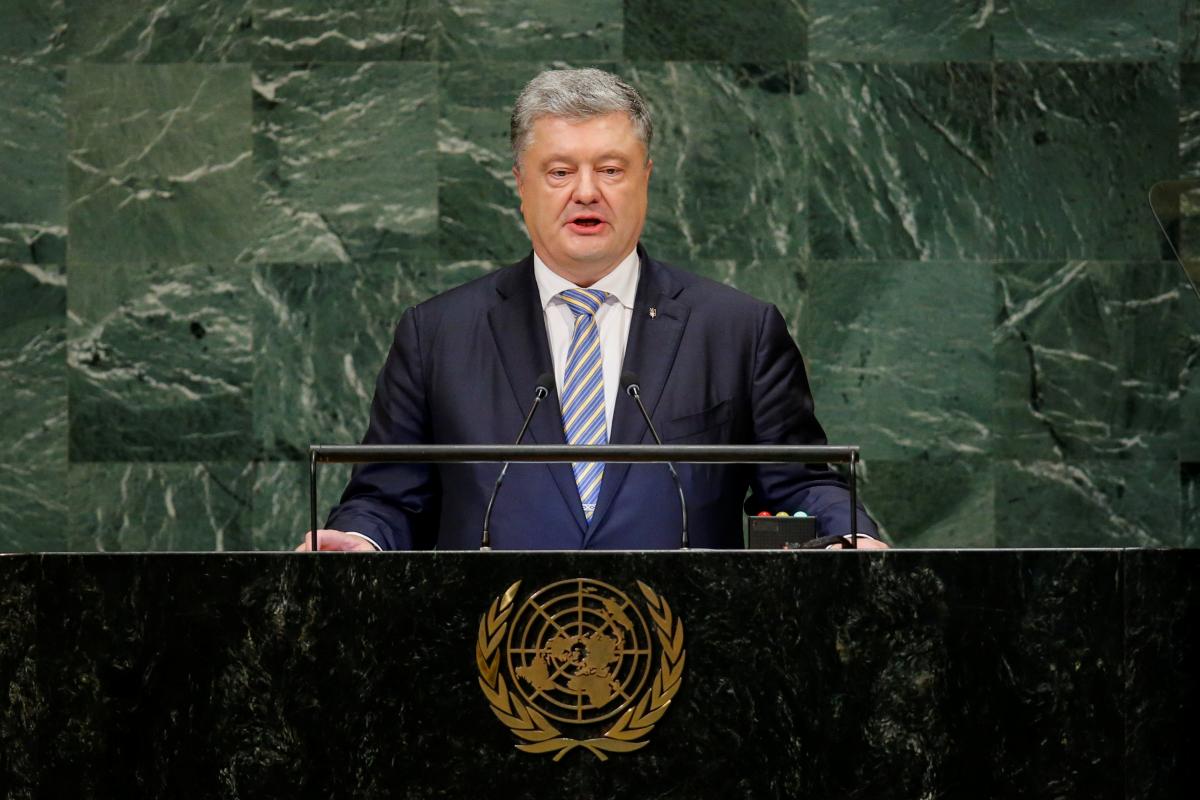 REUTERS
Ukrainian President Petro says the United Nations General Assembly will adopt a resolution calling Russia an occupying state.
Read alsoPoroshenko calls on UN General Assembly to promptly address militarization of occupied Crimea
"The result of my participation in the UN General Assembly and meetings with world leaders is an assurance of strengthening unity in the world for solidarity with our state. The UN resolution on Crimea, in which Russia will be called a state that occupies Ukrainian territory, will be adopted for sure," he said at the 10th international economic forum "Innovations. Investments. Kharkiv Initiatives" on September 29.
As UNIAN reported, Ukraine's Ministry of Foreign Affairs is preparing a new draft resolution on Crimea for consideration at the UN General Assembly late this year. The document will include, among other things, the issue of Ukrainian political prisoners.
During the General Debate of the 73rd session of the UN General Assembly on September 27, Poroshenko called on its members to support the new draft resolution on Russian-occupied Crimea.
December 19, 2017, the UN General Assembly endorsed the updated resolution "The Situation of Human Rights in the Autonomous Republic of Crimea and the City of Sevastopol (Ukraine)," with 70 delegations having voted in support of the document.
Twenty-six countries voted against the resolution and another 76 abstained.