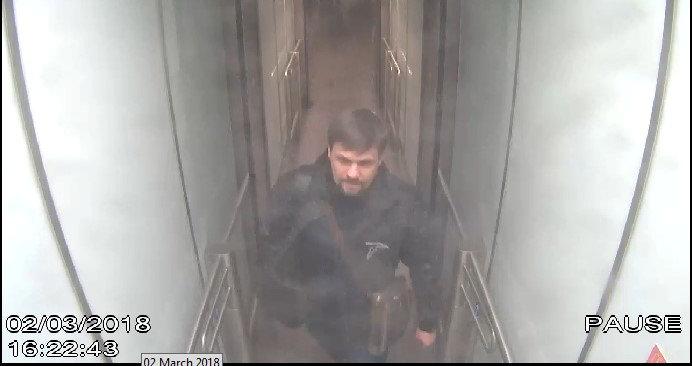 REUTERS
The Prosecutor General's Office has no confirmed information about the involvement of the GRU [Russian military intelligence] Colonel Anatoly Chepiga aka "Boshirov," who is one of the suspects in the Skripal poisoning case, in the "evacuation" from Ukraine of the the former president, Viktor Yanukovych, according to prosecutor Ruslan Kravchenko.
"We investigated into the circumstances of Yanukovych's treason. Unfortunately, we do not currently have confirmed information on who of the Russian military was involved in the operation to organize the ex-president's escape," Kravchenko told the Babel media outlet.
"Therefore, we can neither confirm nor deny this information,"said Kravchenko.
At the same time, Yanukovych's lawyer, Avera Lex's partner, Vitaly Serdyuk, commented to the publication that during the trial, none of the ex-president's guards testified that there were any Russians in Yanukovych's residence Mezhyhirya near Kyiv as he was getting ready to flee.
Read alsoYanukovych's lawyers disrupt legal debate on treason case
However, former head of the presidential security service, Kostyantyn Kobzar, while testifying in the Yanukovych treason case July 16, claimed that during the "evacuation," the ex-president's motorcade was blocked, so he called the Russian FSB's hotline seeking assistance in transporting Yanukovych to the territory of the Crimean peninsula.
As reported earlier, one of the suspects in the poisoning of Sergey and Yulia Skripal, "Ruslan Boshirov," who was identified by investigative-journalism website Bellingcat as Colonel of Russia's Main Intelligence Directorate (also known as GRU) Anatoliy Chepiga, reportedly headed an operation to "evacuate" ex-president of Ukraine Viktor Yanukovych to Russia amid Euromaidan events in February 2014, that's according to a former Russian journalist of the Center for Investigation Management Sergey Kanev. So far, no other reports have confirmed the journalist's claim.
Kanev promised that he would publish a detailed investigation into the facts of Chepiga-Boshirov's participation in a special operation concerning the flight of Yanukovych from Ukraine.