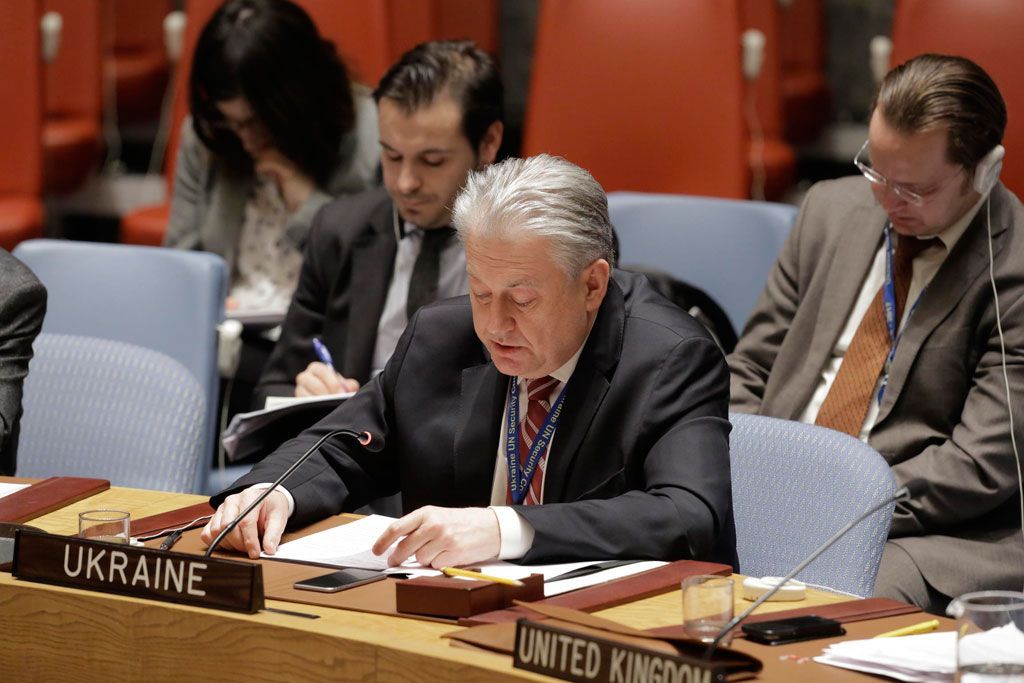 un.org
Ukraine's Permanent Representative to the United Nations, Ambassador Volodymyr Yelchenko, told a UN Security Council briefing on the situation in Ukraine on October 30, 2018.
"None of us here has a crystal ball into the future but there are indications that these so-called 'elections' may serve as a stepping-stone towards a new cycle of the Russian armed aggression," Yelchenko said.
He added that the so-called "early elections" in reality would amount to putting armed gangs' leaders in seats in illegitimate representative bodies. "This is nothing else but a provocation, an outrage against the Minsk agreements and Ukraine's sovereignty," Yelchenko stressed.
Read alsoRussian disinformation on Facebook targeted Ukraine well before 2016 U.S. election - WP
"It is very unfortunate that the Kremlin chose the path of further escalation of the situation instead of full implementation of the Minsk Agreements," said the diplomat.
As Yelchenko noted, such actions by Russia will only undermine Minsk agreements and inflict serious harm to international efforts to resolve the situation that arose as a result of the Russian military aggression and occupation of parts of Ukraine's territory.
As UNIAN reported earlier, delegations of eight EU member states at the UN have called on Russia to stop preparations to the sham elections in the occupied parts of Donbas. "If held, these illegitimate 'elections' would contravene commitments made under the Minsk agreements and violate Ukrainian law," the statement said.
U.S. Deputy Permanent Representative to the United Nations, the U.S. Mission to the United Nations, Ambassador Jonathan Cohen, speaking at the UNSC briefing on the situation on Ukraine, said that Russia is using the so-called elections "to bolster the positions of the so-called 'Donetsk People's Republic' and the 'Luhansk People's Republic'."