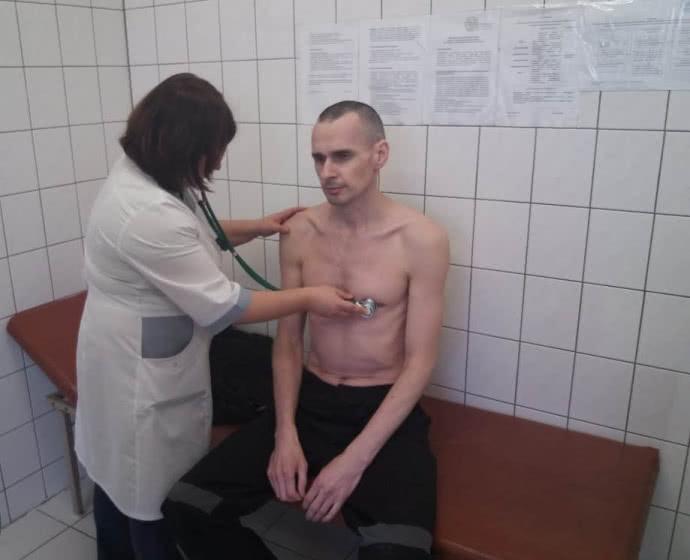 Photo from Yamalo-Nenets prison authority
Illegally convicted Ukrainian film director Oleh Sentsov, who is imprisoned in Russia, has written a letter to Russian human rights activist Nikolay Shchur, saying he feels better than a month ago.
"I've just received a letter from Oleh, which very pleased me," Shchur wrote on Facebook.
"I feel better than a month ago, much better. Of course, test results aren't good yet, but they are not bad as they were before. Late last week, they stopped putting me on a drip – finally. Now I have mainly a diet, medical monitoring and some pills. So don't worry too much – I've survived," the activist quoted Sentsov as saying.
Read also2018 Sakharov Prize to be awarded to Sentsov's lawyer, cousin
Commenting on the letter, the human rights activist said: "Now we can sigh with relief."
He also said the letter was dated October 29.
Sentsov, a Crimean native who opposed Russia's 2014 takeover of the Ukrainian peninsula, is serving a 20-year prison term in Russia's far northern Yamalo-Nenets region. He was convicted of terrorism in a trial that he, human rights groups, and Western governments contend was politically motivated. The filmmaker started a hunger strike on May 14, demanding that Russia release 64 Ukrainians whom he considers political prisoners in Russia. He ended his protest action on October 6, saying he had to do so to avoid being force-fed by the prison authorities.