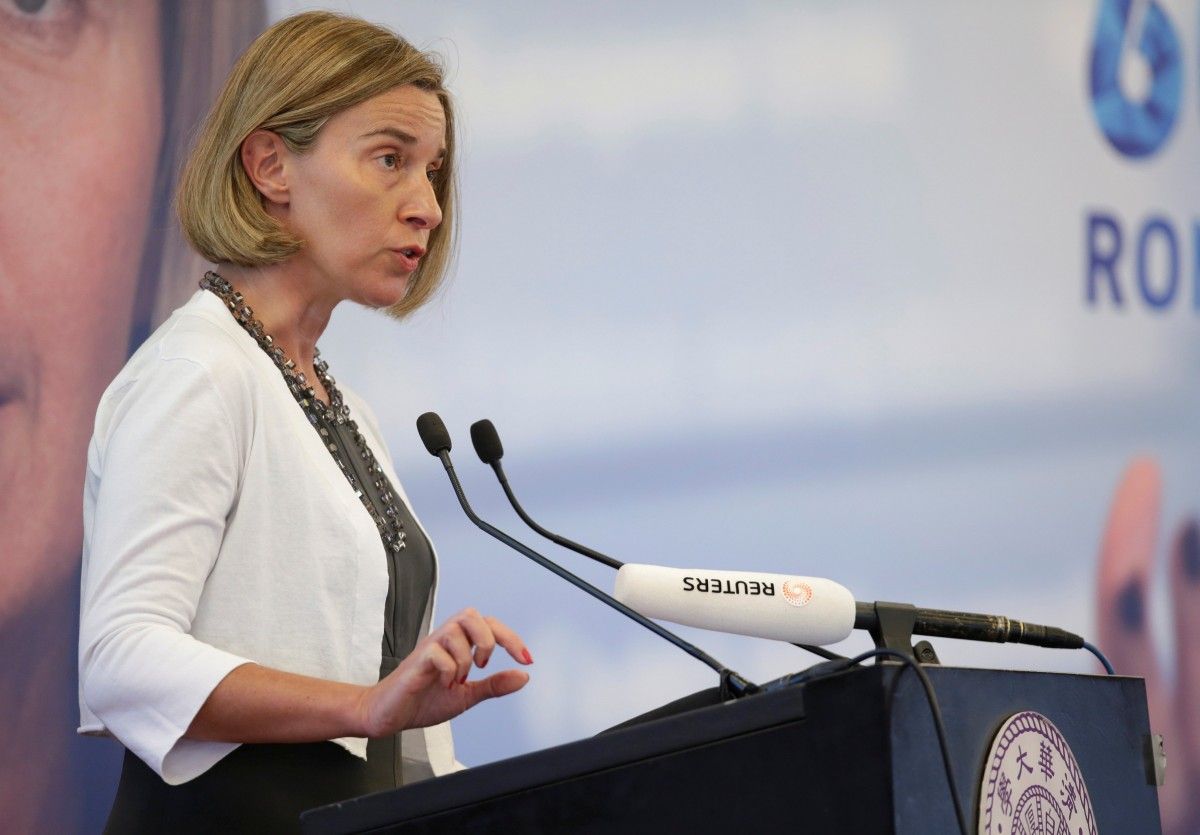 Federica Mogherini / REUTERS
EU High Representative for Foreign Affairs and Security Policy/Vice-President of the European Commission Federica Mogherini says the European Union condemns the so-called "elections" planned for November 11, 2018 in Russian-occupied Donbas, and considers them as illegal.
Read alsoKlimkin: Russia needs fake elections in occupied Donbas to fragment, weaken Ukraine
"The EU considers the 'elections' planned for 11 November 2018 in the non-government controlled territories of the so-called 'Luhansk People's Republic' ['LPR'] and 'Donetsk People's Republic' ['DPR'] as illegal and illegitimate and will not recognize them. The EU condemns these 'elections', as they are in breach of international law, undermine the commitments taken under the Minsk agreements and violate Ukraine's sovereignty and law. The Minsk agreements exclusively provide for local elections to be held within the framework of the Ukrainian legislation and under the OSCE standards and observation," Mogherini said in a statement on Saturday, November 10.
At the same time, the European Union reiterates its full support for the independence, sovereignty and territorial integrity of Ukraine within its internationally recognized borders.
"The European Union recalls that the implementation of the Minsk agreements by all sides remains key to reaching a sustainable political solution to the conflict in eastern Ukraine, and underlines the responsibility of the Russian Federation in this regard. The EU welcomes Ukraine's decision to prolong the Law on Special Status for parts of eastern Ukraine until the end of 2019," she said.
"We expect the Russian Federation to make full use of its considerable influence over the separatists it backs," she added.
As UNIAN reported earlier, sham elections of "DPR-LPR heads" and "members of parliament" are scheduled to be held in the temporarily occupied areas of Donetsk and Luhansk regions on November 11.
The EU and U.S. warn that such "elections" in the so-called "DPR" and "LPR" violate the Minsk agreements.
In turn, Russian President Vladimir Putin's spokesman Dmitry Peskov said that the issue of who will lead the occupying administrations is of "extreme importance," also claiming that the "elections" do not contradict the Minsk accords.