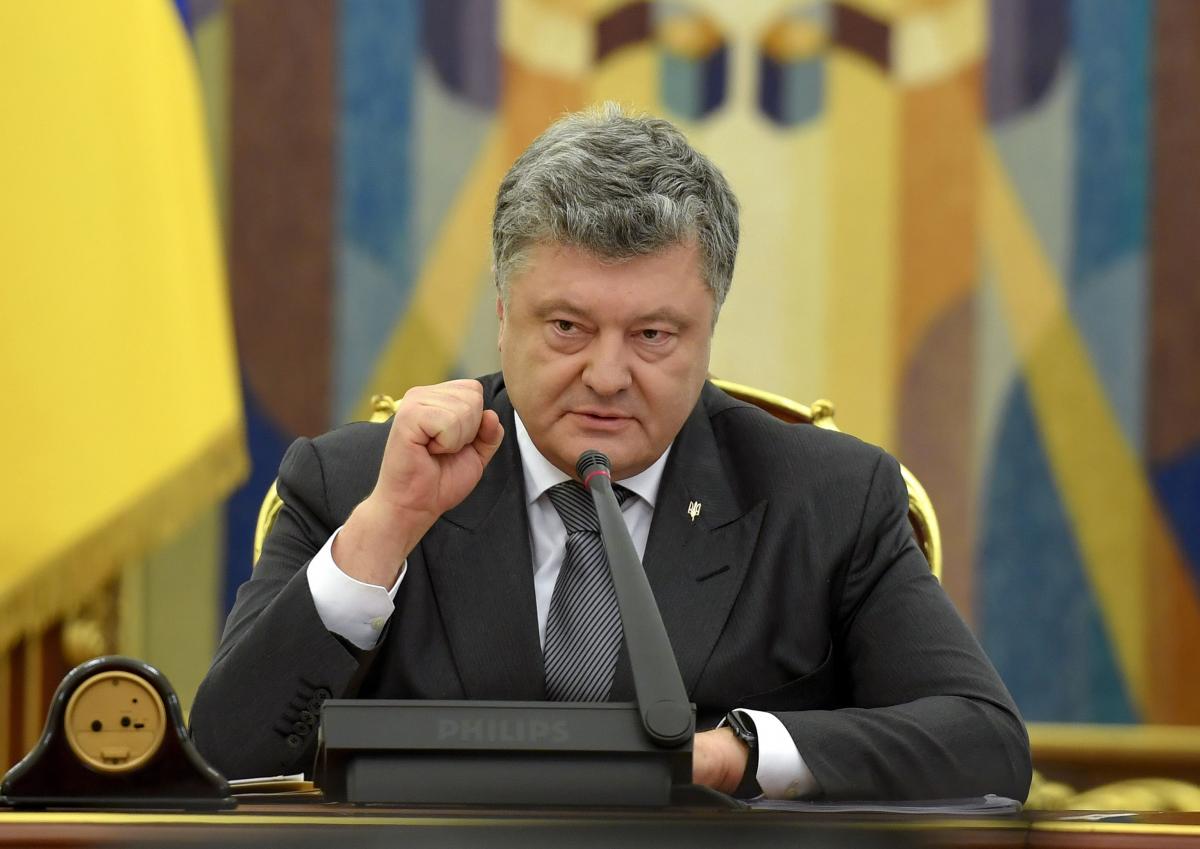 Petro Poroshenko / REUTERS
Ukrainian President Petro Poroshenko has urged Ukrainians living in the temporarily occupied territories of Donbas, namely in the self-proclaimed "Luhansk People's Republic" ("LPR") and "Donetsk People's Republic" ("DPR") not to participate in the so-called "elections" scheduled for Sunday, November 11.
"I would like to appeal to those Ukrainians who are now forced to live in the occupied territories. Do not give up your vote! Do not participate in fake elections!" the presidential press service quoted Poroshenko as saying on October 10.
Read alsoMogherini: EU considers 'elections' in Russian-occupied Donbas illegal, not to recognize them
"The Russian Federation does this in the traditional manner only to eliminate its previous puppets directly involved in murders, tortures and violations of law. Today, Russia makes this step only to elect the next puppets already appointed by them," the head of state said.
"Ukraine will strongly oppose this. Ukraine will take all measures to return the occupied Donbas and Crimea. The whole world is with us now, with Ukrainians," he said.
"I would like to emphasize that in the coming hours we are also waiting for the G7 meeting and the reaction of our European Union partners, partners from the United States, Canada and the rest of the world," he added.
As UNIAN reported earlier, sham elections of "DPR-LPR heads" and "members of parliament" are scheduled to be held in the temporarily occupied areas of Donetsk and Luhansk regions on November 11.
The EU and U.S. warn that such "elections" in the so-called "DPR" and "LPR" violate the Minsk agreements.
In turn, Russian President Vladimir Putin's spokesman Dmitry Peskov said that the issue of who will lead the occupying administrations is of "extreme importance," also claiming that the "elections" do not contradict the Minsk accords.
Foreign Minister Pavel Klimkin said that Russia and its "minions" would face tougher international sanctions after the so-called "elections" in the occupied territories of Donbas.