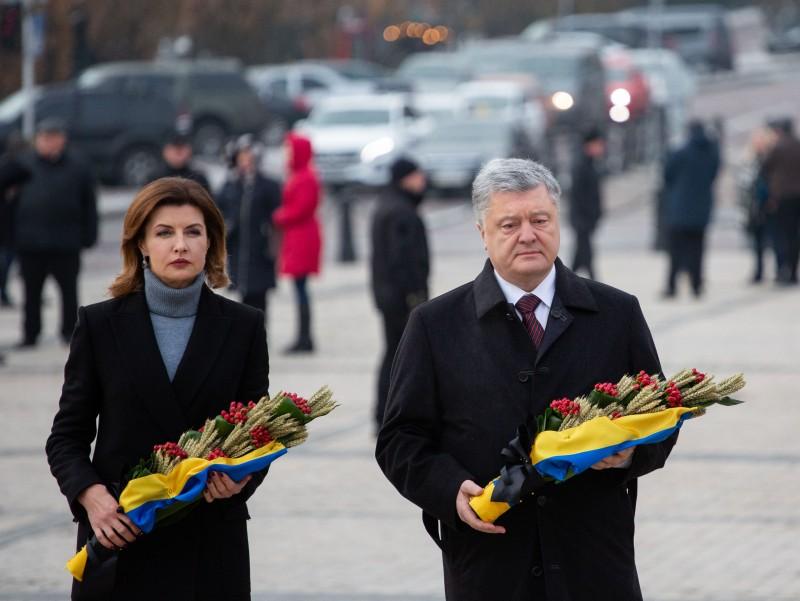 president.gov.ua
President Petro Poroshenko and his wife Maryna Poroshenko have honored memory of the victims of the Holodomor of 1932-1933 in Ukraine.
"Petro and Maryna Poroshenko put ear compositions to the Memorial Sign to the Victims of the Holodomor of 1932-33 in Ukraine on Mykhailivska Square in Kyiv and honored their memory. At the foot of the Memorial Sign, icon lamps were also installed," the presidential press service said in a statement on November 24.
Read alsoU.S. Senate designates Holodomor in Ukraine in 1932-1933 as genocide
Today, on the Day of Remembrance of the Holodomor Victims, events will be also held near the Memorial Sign "Candle of Remembrance" of the National Museum "Memorial of Remembrance to the Victims of the Holodomor in Ukraine."
At 16:00, the nationwide action "Light a Candle" will take place.
"This day makes us look straight into the horrible truth again: The famines in Ukraine were artificial. They were committed by people against people. More precisely, non-humans against people. For the sake of preserving the country, we must always remember the terrible crimes committed by the communist regime in Ukraine," Poroshenko wrote on Facebook on November 24.
The head of state added that the civilized world is doing utmost to ensure that the crimes of the totalitarian regime receive proper historical and legal assessment.
Poroshenko said that the Ukrainians would never allow the horrors of the Holodomor and other crimes of the communist totalitarian regime to happen again.
"The army protects our land, while memory protects our past and opens the way to the future. We remember. We're strong. We'll never allow the horrors of the Holodomor and other crimes of communist totalitarianism to be repeated," he said.
The president also stressed that "Ukrainians are able to defend their freedom."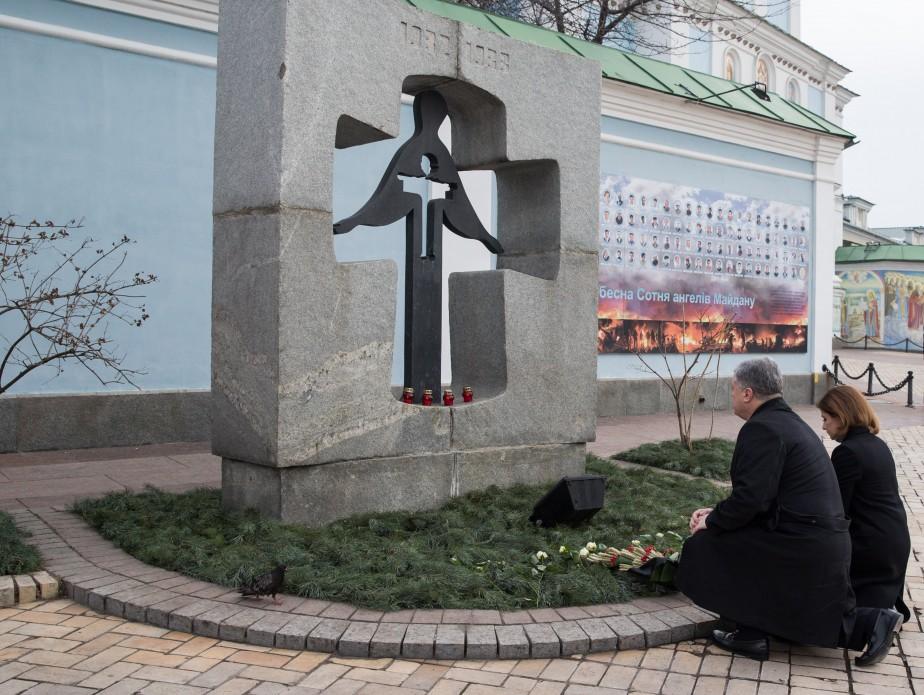 president.gov.ua