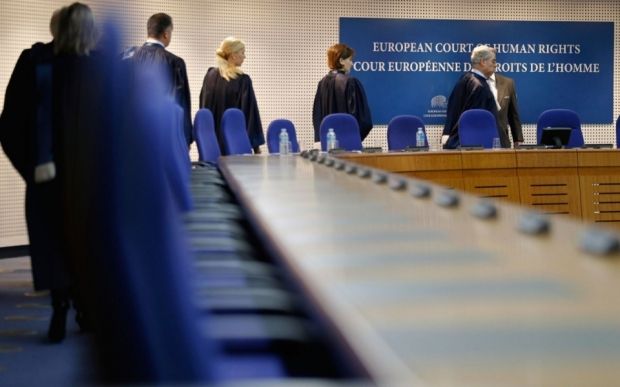 REUTERS
European Court of Human Rights issued an urgent decision on the Ukrainian sailors captured by the Russian Federation Nov 25, a source in the Justice Ministry told InfoResist.
Earlier, Ukraine requested that the Court apply to the captives the interim measures in line with its Rule 39 as regards its sailors.
The Court satisfied Ukraine's request and ordered that Russia report the whereabouts and condition of the captured military, as well as provide treatment to the injured.
Also, the court ordered that Russia return all captured Navy servicemen to Ukraine.
Read alsoECHR may recognize Russia established control over Crimea even before occupation
One of the main demands was to explain the reasons for the detention of Ukrainian sailors.
As reported, on November 25, Russian coast ships attacked and captured two Ukrainian Navy armored boats and a tugboat near the Kerch Strait off coast of Crimea. All 24 sailors on board were captured. The Russian-controlled "court" in the occupied Crimea's Simferopol ruled to remand the sailors in custody for 2 months. The men are charged with "illegal border crossing."
Ukraine insists that the boats were on a scheduled re-deployment from the Black Sea port of Odesa to the Azov Sea's Mariupol and informed the Russian side in advance about the intention to pass through the Kerch Strait – the only artery connecting the two seas.
Read alsoPutin's spox unable to clarify why Russia attacked Ukrainian naval boats in neutral waters
Russia attacked and seized Ukrainian navy boats in the international waters of the Black Sea, outside the line of the state border of Ukraine at sea, which is temporarily beyond Ukraine's control as a result of the occupation of Crimea, the Ministry of Infrastructure of Ukraine says.
According to Art. 95 of the Convention on the Law of the Sea, warships on the high seas have complete immunity from the jurisdiction of any State other than the flag State, the officials recall.