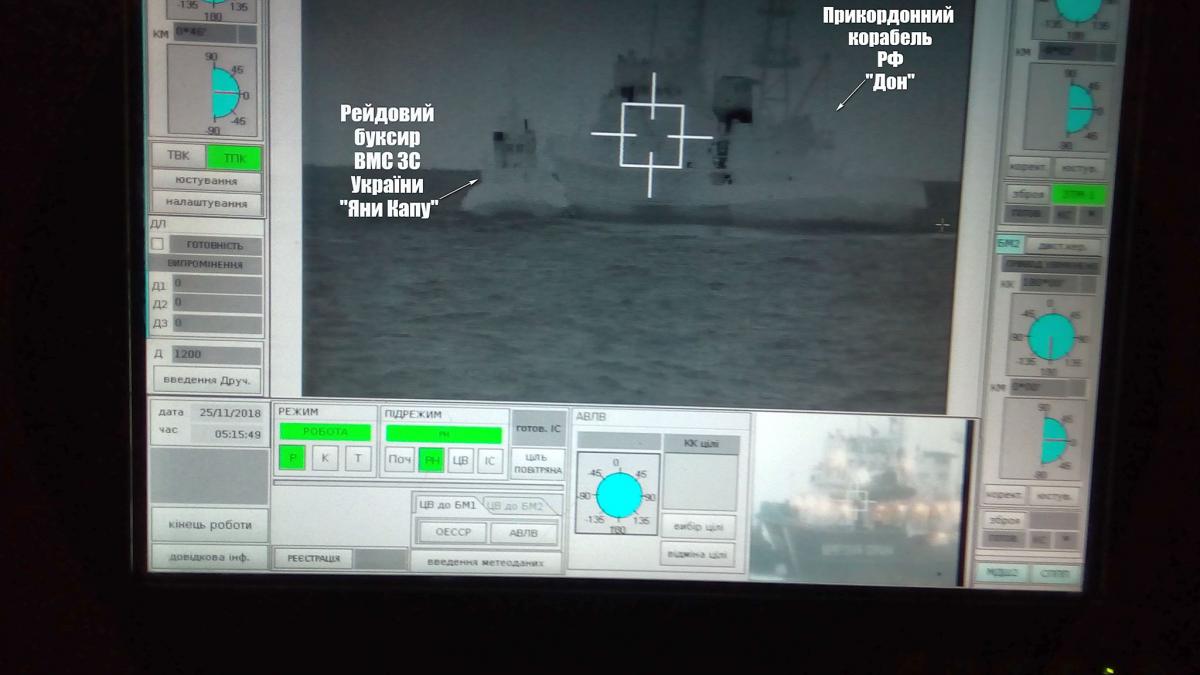 REUTERS
The team of investigative journalists has analyzed the data released by both Ukraine and Russia regarding the incident in the Black Sea, when Russian Navy vessels first rammed and then later fired on and captured three Ukrainian Navy vessels, marking the first time Russian-flagged military units had officially attacked those of Ukraine.
"Interesting analysis by Bellingcat with this key conclusion: 'the shooting of the 'Berdyansk' most likely took place in international waters.'" United States Special Representative for Ukraine Negotiations Kurt Volker tweeted, as reported by Voice of America's Ukrainian language service.
Read alsoPompeo: Russia must return Ukraine's sailors, vessels before administration consider rescheduled Trump-Putin summit
Bellingcat conducted a detailed analysis of all sources of information in the public domain and restored the chronology of the events of November 25.
The discrepancies in the statements by Ukraine and Russia concerned whether the incident occurred in the coastal waters near Crimea, or in international waters. It should be noted that after the illegal annexation of Crimea by Russia, the latter considers the coastal waters to be its own. However, Ukraine and the majority of the international community do not recognize the annexation of the peninsula and the rights of Russia to these waters.
Bellingcat especially highlighted data that was published by the Russian FSB with a detailed description of the events, including a number of geographic coordinates.
The Russian FSB makes that point that the initial interception, as well as the warning shots, and finally the shots which hit the "Berdyansk" all took place within the "territorial waters of Russia." This does not align with the location data they themselves released.
Unfortunately, Ukraine for its part provided less detailed information regarding key locations during this period. Bellingcat urged Ukraine to disclose more accurate geographical data of the incident.
Based on the analysis of open data, the investigators came to the following conclusions:
Firstly, based on geolocated video footage, Ukrainian ships did enter Russian-claimed territorial waters, both that of Crimea and mainland Russia in the Kerch Strait. Ukraine nonetheless argues this was legally permissible due to the 2003 agreement between the two countries.
Secondly, the Ukrainian tug "Yani Kapu" was intentionally rammed at least four times over a period of at least an hour.
Thirdly, based on information provided by the Russian FSB which appears to incriminate themselves, the shooting of the "Berdyansk" most likely took place in international waters.