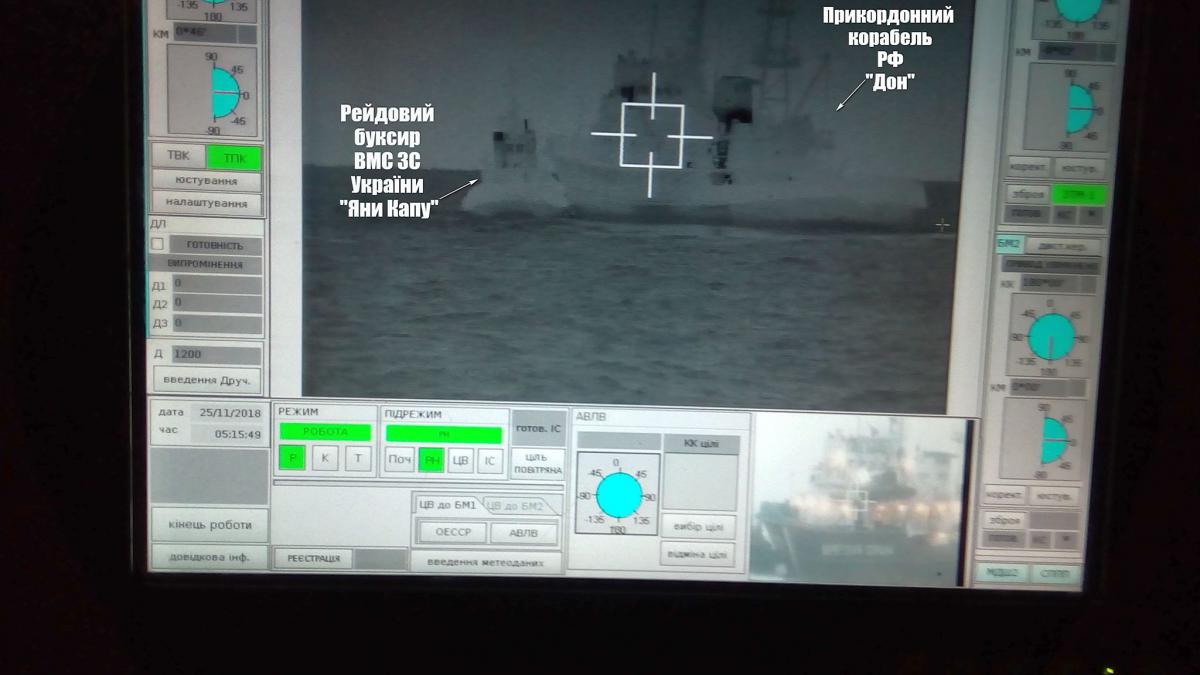 REUTERS
The Federal Security Service of the Russian Federation mulls another special informational operation on covering the act of armed aggression against Ukraine near the Kerch Strait on November 25, 2018, the Information Resistance OSINT community says.
After Ukrainian prosecutors pressed charges against Russian coast guards over their aggression at sea, border guard commanders in the occupied Crimea suggested that the FSB HQ in Moscow spin disinformation about the cause of the injuries sustained by Ukrainian sailors, Ukrainian MP Dmytro Tymchuk, who is the IR group's coordinator, wrote on Facebook Tuesday.
The proposed spin suggests that fragmentation injuries suffered by the three Ukrainian navymen were allegedly a result of a "hand grenade explosion" on board during the skirmish between the crew and the SBU operative rather than a result of an armed attack on the boat by Russia's Izumrud coast guard ship. The fake report will claim that the SBU officer allegedly forced the Ukrainian sailors to execute a "criminal order."
Read alsoUkraine explains in Brussels Russian propaganda narratives used in election meddling
The spin is set to claim that another three sailors also sustained their injuries in the fight with other crew members before the seizure of the vessel by Russians, rather than got injured by Russian spec-ops troops during the assault, as it was in reality.
Earlier, the Russian media received from the government the instructions to report that the Russians shelled the Ukrainian naval boats with "blanks", that is, non-charged ammo, the use of which could not have caused fragmentation injuries among Ukrainian sailors.
As UNIAN reported earlier, the Prosecutor General's Office of Ukraine released a video with a detailed reconstruction of events of Nov 25 when Russian forces attacked Ukrainian naval vessels near the Kerch Strait.