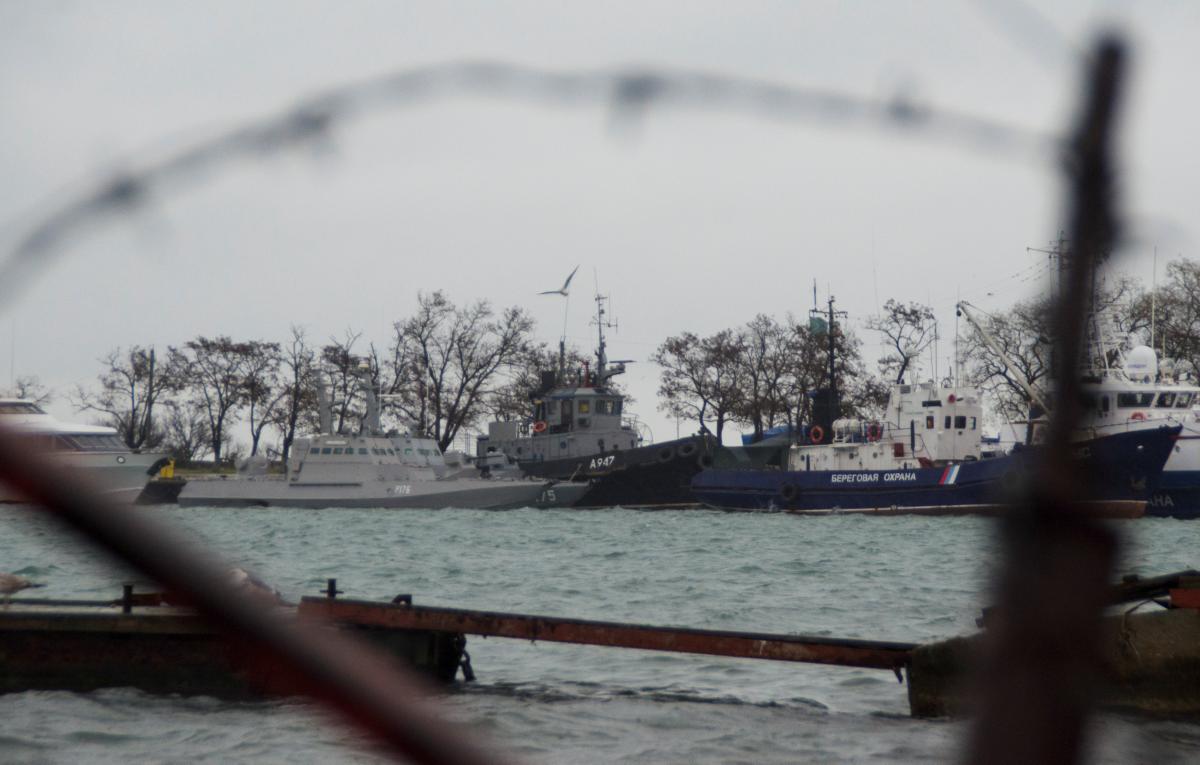 REUTERS
The Ministry of Foreign Affairs of the Russian Federation demands that Ukraine abandon plans to have more naval vessels pass from the Black Sea to Ukraine's Azov Sea ports via the Kerch Strait.
"We expect that Ukraine's Western curators will not only refrain from participating in this absolutely insane initiative, but also find ways to reason the ruling regime in Kyiv and force them to refuse from taking rash steps that could lead to another escalation in the region," speaker of the Russian Foreign Ministry, Maria Zakharova, told a Moscow briefing on Wednesday, an UNIAN correspondent in Russia reports.
Read alsoVolker: We hope Russia will release Ukrainian sailors as expeditiously as possible
Zakharova believes Ukraine's intention is a "new provocation," including the idea to involve representatives of NATO and OSCE as observers during the passage.
"Apparently, the recent incident with the Ukrainian sailors who became hostages of the aggressive policy of the Maidan authorities did not teach anyone a lesson," Zakharova noted.
Earlier, Secretary of the National Security and Defense Council of Ukraine Oleksandr Turchynov said Ukrainian ships would try to pass through the Kerch Strait, taking representatives of OSCE and other international organizations on board as witnesses.