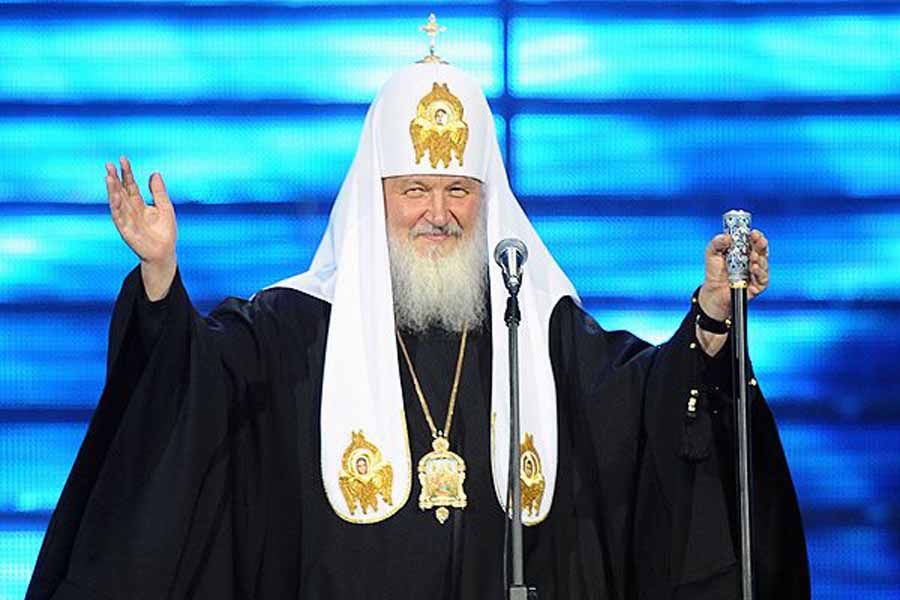 Patriarch Kirill / politeka.net
Patriarch of the Russian Orthodox Church (ROC) Kirill hopes he will soon be able to visit the Kyiv-Pechersk Lavra and meet with members of the former Ukrainian Orthodox Church of the Moscow Patriarchate (UOC-MP).
Read alsoKyiv-based Metropolia of Ukrainian Orthodox Church registered in Ukraine
"I hope the Lord will allow me to visit Ukraine against. The political situation and the state of affairs are such short-lived phenomena. Political forces come and go... I still hope that I will be able to pray in the Kyiv-Pechersk Lavra, to meet with my flock, with the bishops of the Ukrainian Orthodox Church, which is now 'heroically defending the canonical Orthodox faith,'" he told journalists, according to the Russian news agency TASS.
In the first five years after his election, Patriarch Kirill visited Ukraine every year to lead events to celebrate the anniversary of the Christening of Kyiv Rus. His visits stopped after the change of power in Ukraine in 2014.
As UNIAN reported earlier, religious scholar Vita Titarenko says Patriarch of the Russian Orthodox Church (ROC) Kirill is losing not only the support of his flock but also money as a result of the creation of a new, independent Orthodox church in Ukraine.