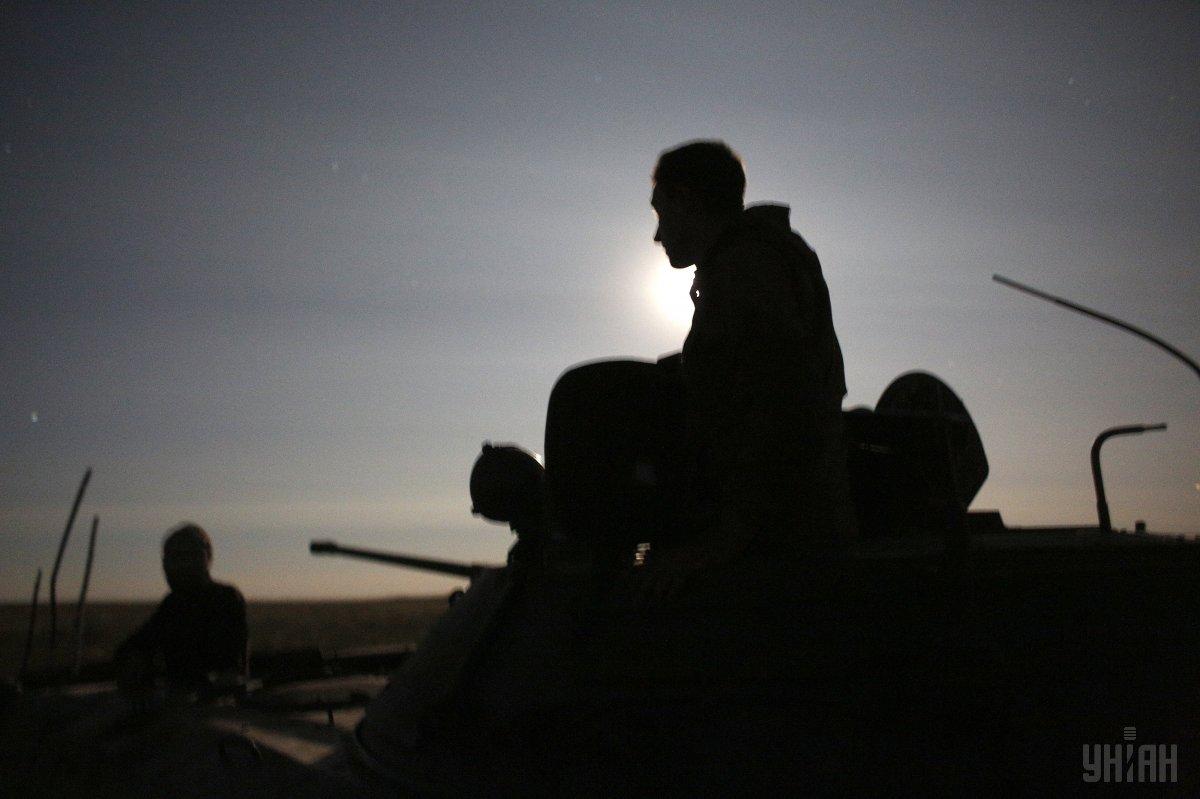 Photo from UNIAN
Europe has stepped up pressure on Russia to free Ukrainian sailors, amid concern of a potential flare-up in the four-year-old conflict.
"We expect Russia to immediately and unconditionally release the 24 captured Ukrainian sailors," the EU's ambassador to Russia, Markus Ederer, told Russian deputy foreign minister Aleksandr Grushko in Moscow on Wednesday, according to EUObserver.
The EU also "expects Russia to ensure unhindered and free passage [for ships] through the Kerch Strait to and from the Azov Sea," Ederer added, according to the EU foreign service in Brussels.
"If the crew members are not released, the EU should stand ready to look at new, targeted measures against Russia," Denmark's foreign minister, Anders Samuelsen, and Czech foreign minister Tomas Petricek said on a visit to Mariupol this week, as UNIAN reported earlier.
However, the EU appeals were met with Moscow's standard response.
The Russian foreign ministry told Ederer the EU should get tough on "flagrant violations of human rights" in Ukraine instead, without making any detailed allegations.
Dmitry Peskov, the Kremlin spokesman, said: "There is no war between Russia and Ukraine at all".
Read alsoLet's talk after "DPR", "LPR" disappear – Klimkin on Sajdik Plan for Donbas
The Ukrainian government "provoked" the "establishment of two republics in the country's southeast," Peskov added, referring to the self-proclaimed Donetsk People's Republic (DPR) and Luhansk People's Republic (LPR).
Ukrainian security chiefs fear that Russia could escalate fighting ahead of the Ukrainian elections in order to harm pro-Western candidates.
"We can expect some kind of escalation on the fire line before the elections," lieutenant general Serhiy Nayev, the commander of Ukrainian ground forces in east Ukraine, told EUobserver in a recent interview.
It would be designed to "influence electoral choices ... to prevent Ukraine's further movement in a Western direction," Nayev added.
"They [Russia] can turn on the conflict ... to make sure the current authorities lose ratings because of people's war fatigue," Yehor Bozhok, the head of Ukraine's foreign intelligence service, the SZRU, also told this website.
Read alsoUkraine's Foreign Intel Service: Russia to spend US$350 mln for meddling in Ukraine elections
Ukraine's two leading candidates - Petro Poroshenko, the incumbent president, and Yulia Tymoshenko, a former prime minister - publicly back Ukraine's EU and NATO membership.
"We will submit a bid to join the European Union in 2024," Poroshenko said, formally launching his campaign this week. "Only full EU and NATO membership would completely and irreversibly guarantee the independence of our Ukrainian state," he said.
Poroshenko's side has said Tymoshenko was a Russian Trojan horse, but she has dismissed that as "black" PR. "I see Ukraine as a part of Western civilization, a part of the EU and a NATO member", she has also said.
Whether EU states take up the Danish and Czech call for targeted Russian sanctions remain to be seen.
Read alsoPolitical expert names two conditions that could make Russia halt aggression against Ukraine
Sanctions were "not on the agenda" of the foreign ministers' meeting in Bucharest on Thursday, which would discuss EU relations with former Soviet countries more broadly speaking, as well as China, Syria, and Venezuela, an EU diplomat said.
Ukraine's ambition to come closer to NATO is taking shape amid deeper intelligence and military cooperation.
But its prospects for full EU or NATO membership are in doubt, amid French and German wariness of Russia's reaction, another EU diplomat said.