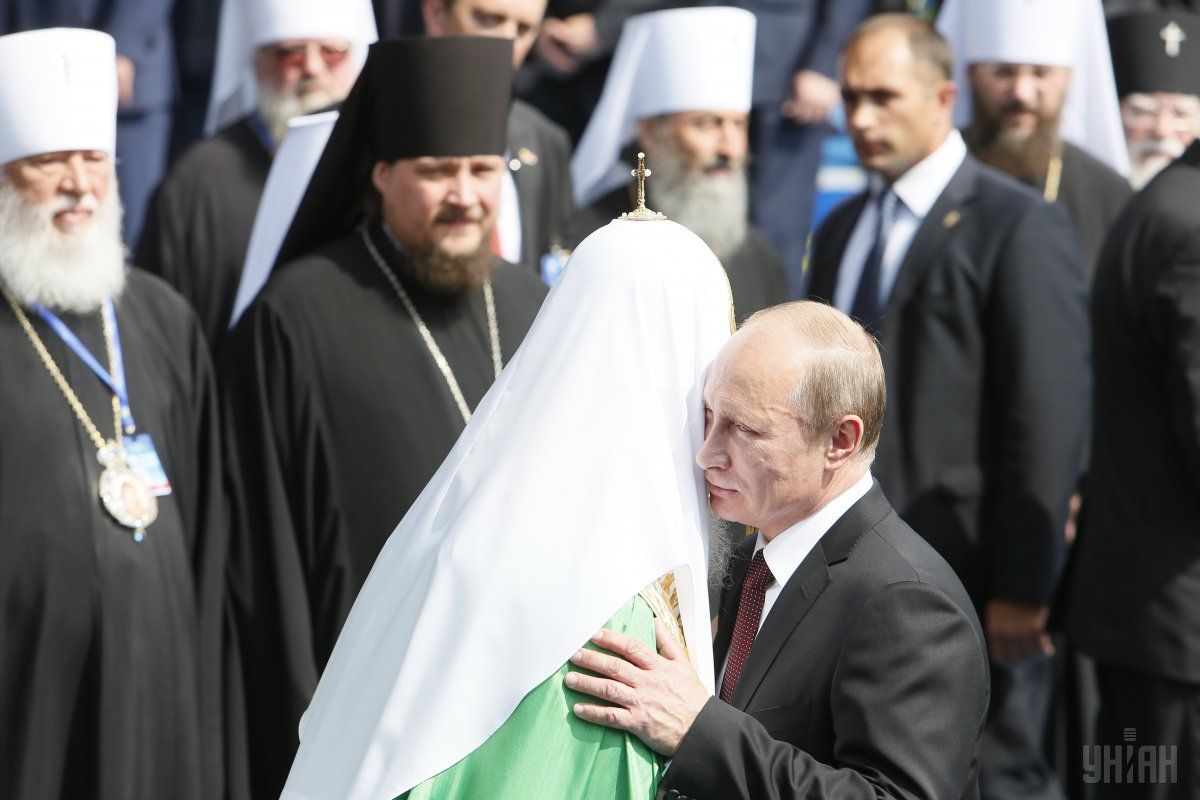 Photo from UNIAN
Ukrainian historian and religious scholar Rostyslav Martyniuk has said Patriarch of the Russian Orthodox Church Kirill (Gundyaev) will not be able to legally cross into Ukraine as he has already violated a number of Ukrainian laws.
"Gundyaev shouldn't have visited the occupied territory of Ukraine – Crimea. He did this not in a legal way, having bypassed our borderguards' posts in Kherson region, opting to get there by other means. So, he violated our laws and no longer has the right to come to Ukraine," Martyniuk said, commenting on Kirill's statement about his will to visit Ukraine, according to the Obozrevatel media outlet.
Read alsoRussian church leader losing big money over emergence of new local Ukrainian church – religious scholar
At the same time, he stressed a visit to annexed Crimea was not the only reason why Gundyaev could not visit Kyiv.
"After all, he repeatedly called for 're-establishing order' in Ukraine, while back in 2014, he blessed the introduction of Russian troops into Ukraine. There are many reasons why this man must be prevented from crossing our border," the religious scholar said.