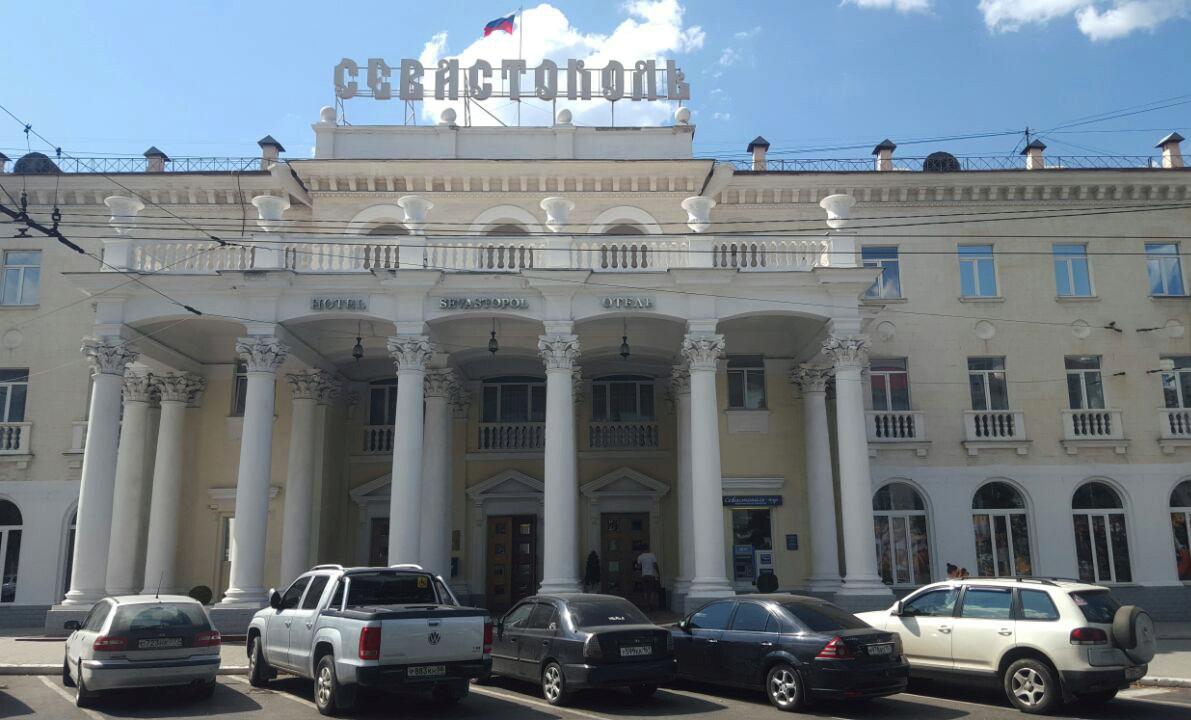 REUTERS
The deployment of Iskander-M nuclear-capable missile systems along the Ukrainian border indicates that the Russian Federation is preparing for an operation on creating a so-called "land corridor" to the Crimean peninsula Russia has already seized from Ukraine, that's according to Mykhailo Samus, Deputy Director for International Affairs at the Center for Army, Conversion, and Disarmament Studies.
"I believe, and so does our Center, that at present, the main threat coming from the Russian Federation is not their land component, but rather their missile, air, and naval forces, since Russia fully controls the Black Sea and fully outpowers in the Black Sea region not only Ukraine, but also NATO Allies," he told UNIAN.
"That is, any aggressive actions on the part of the Russian Federation, if we talk about a large-scale operation or a local operation on the 'land corridor' to Crimea, will be carried out by missile, air, and naval forces," Samus said, adding that land forces will be employed after that.
According to the military expert, the deployment of missile systems, including Iskander-M launchers, near the Ukrainian border is a direct threat to Ukraine.
Read alsoKremlin preparing scenario of new attack on Ukraine; Yanukovych taking part – expert
"This means that the Russian Federation is actually pursuing this scenario. They are preparing to launch missile attacks. That is, they could hit military headquarters and control points, disrupt management, control, and communication systems. Only after this, a land operation could be carried out, which will already see on open territory, where Ukraine's ground forces will be unable to act as an integral system," Samus explained the aggressor state's possible intentions.
Answering a question on whether Ukraine is now able to deter such developments, the expert said: "We have our air defense system, but I am sure that we need to further build up a missile defense system and a modern air defense system. We need new technology and we need to create a wholesome system that would ensure involvement of latest technologies that our partners can transfer to us."
According to him, Ukraine has every opportunity to create its own anti-missile systems, but this requires new technologies. The expert noted that over the past ten years, the United States showed strong progress in missile defense. "We would find these technologies very helpful in countering Russian missile efforts. Patriot anti-aircraft missile systems would be of great help. This is a question of a military strategic nature: what kind of allies we are to the USA and how ready is Washington to provide us with such technologies and deploy such systems in Ukraine."
Read alsoPoroshenko: Putin doesn't need Crimea and Donbas, he wants entire Ukraine
Also, Samus stressed that the American Javelin anti-tank guided missile launchers, handed over to Ukraine, had already stabilized the situation in Donbas while the Ukrainian anti-tank missile systems have also been accepted for service in the Ukrainian Army.
"I would also speak of other directions in the same context. For example, anti-missile defense – first we employ American systems, then we gradually we develop Ukrainian samples," Samus added.
"The key aspect is time. We need to counter the Russian threat today, but if we look at the Ukrainian defense industry, we will need several years to reach the required level of missile defense and missile industry in these areas," the military expert is convinced.
As UNIAN reported earlier, in early February, the Defense Ministry in response to its inquiry reported that the Russian Federation had deployed a missile brigade with 12 Iskander-M nuclear capable missile launchers (with the range of up to 500 km) just 250 km from the Ukraine border.
On January 11, in a comment to UNIAN, former deputy chief of the General Staff of the Armed Forces of Ukraine, Lieutenant General (reserve) Ihor Romanenko said that Kyiv falls within the range of destruction of Russia's Iskander missile systems brought to the border with Ukraine. At the same time, Romanenko noted that Ukraine, in turn, had been conducting tests of cruise missiles and missile systems.
"We are working to ensure that their range covers Moscow and St. Petersburg. The project is already in place. We're working on it, and there's progress. This is a pre-emptive measure," he added.