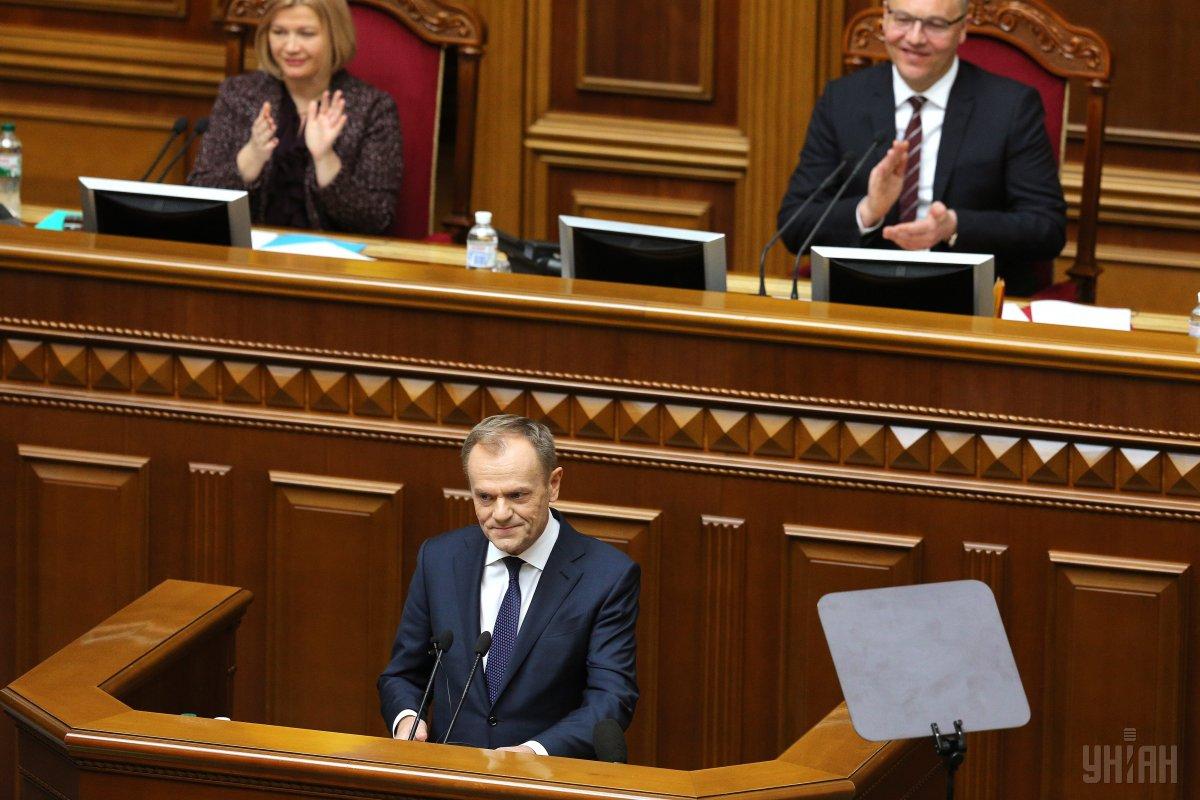 Tusk in Parliament / Photo from UNIAN
President of the European Council Donald Tusk says there is no Europe without Ukraine.
"Here and now I want to say that there is no just Europe without an independent Ukraine. There is no safe Europe without a safe Ukraine. To put it simply: there can be no Europe without Ukraine," he told Ukrainian parliamentarians in Kyiv on February 19 on the fifth anniversary of the beginning of Russia's armed aggression against Ukraine.
"I often repeat to my colleagues in Brussels: Don't teach them [Ukrainians] to be Europe. Learn from them what Europe is," Tusk added.
"Let me repeat the words with which I once addressed European Union leaders: Only those who show solidarity with Ukraine have the right to be called Europeans. Those who are ready to trade Ukraine are trading the future of Europe," he said.
Read alsoPoroshenko thanks EU Council for "Azov package" of sanctions against Russia
According to Tusk, it is not by chance that "those politicians who often call into question European integration resort to putting into doubt Ukraine's integrity."
"Tell me what you think about Ukraine, and I will know what you think about Europe," he said.
Tusk recalled that when Poland began its movement towards integration with Europe, Pope John Paul II told the world "there can be no just Europe without an independent Poland."