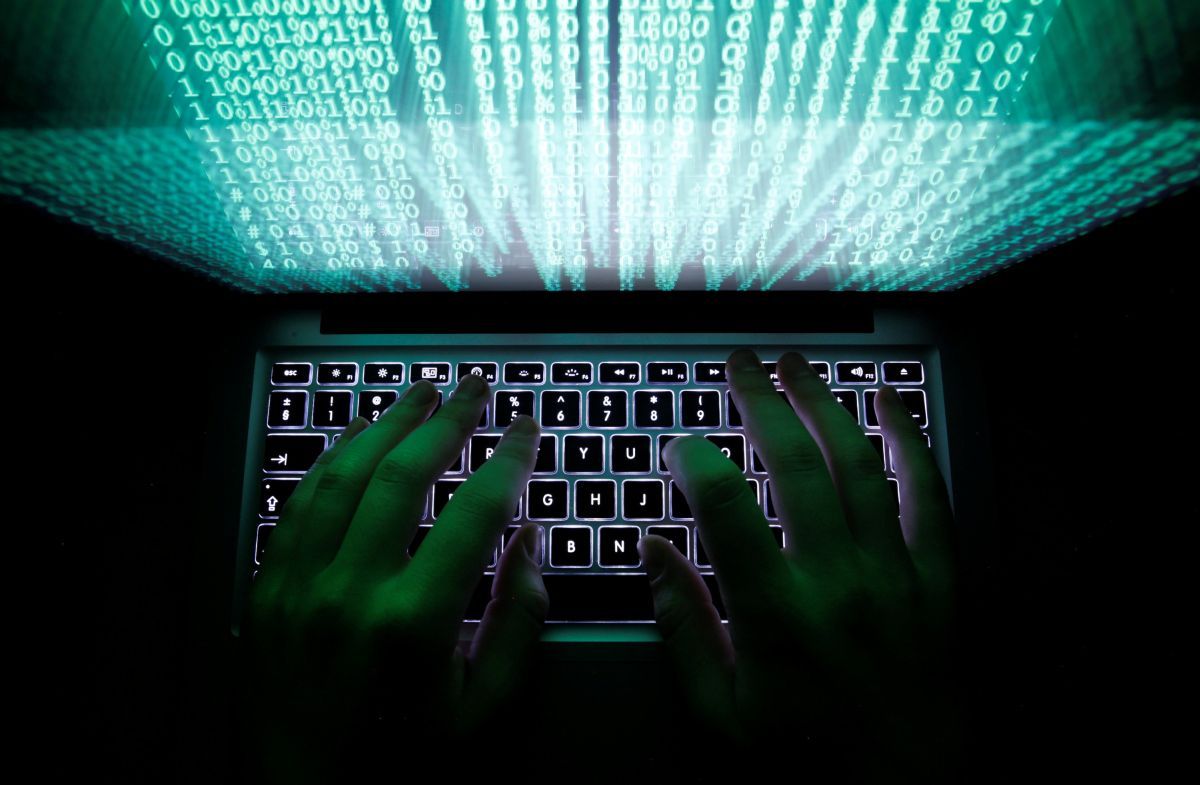 REUTERS
President Petro Poroshenko on Tuesday said cyber attacks had been recorded Feb 24-25 on the servers of the Central Election Commission.
The attacks were launched from Russia, Poroshenko told a Kyiv meeting with representatives of the IT industry, according to an UNIAN correspondent.
Poroshenko noted that earlier this morning, he had visited the General Staff of the Armed Forces of Ukraine where he met with commanders of various levels.
"You know what we were talking about? About cyber security as a key component of our national security," he said.
According to the president, without IT specialists in the Armed Forces of Ukraine, it is impossible to ensure reliable protection for Ukraine.
He noted that the cyber defense mechanism to protect the CEC had been developed by the National Security and Defense Council together with the Security Service of Ukraine, Cyber Police Department, and American partners.
Read alsoCyber provocation in Kyiv: Hacked computer projects swastika on shopping mall's stairs amid b-dance fest
"Yesterday and the day before yesterday there were DDoS attacks from the Russian side," he said. Poroshenko added that today in Odesa, he met with representatives of the U.S. Armed Forces and the U.S. State Department, where the parties discussed cooperation in the cyber sector.
As UNIAN reported earlier, specialists of the Security Service of Ukraine and the State Service for Special Communications and Information Protection will be on duty around the clock to prevent interference with the information resources of the CEC.
With the support of the EU, joint exercises will take place, during which different scenarios of cyber interference will be modelled and models of response to cyber threats will be developed.
Head of Ukraine's cyber-police Serhii Demediuk said Russian hackers were redoubling their efforts in the run-up to presidential elections in Ukraine. He said Russian-controlled digital saboteurs were stepping up attacks on the Central Elections Commission and its employees, trying to penetrate electronic systems in order to manipulate information about the March 31 election.
The presidential election will be a test of Ukraine's capacity for order. Russia has consistently portrayed Ukraine under President Petro Poroshenko as corrupt and poorly run, and undermining the election's credibility could serve Russia's propaganda interests.
Ukraine aspires to join the European Union and NATO, and an orderly and credible election could show that it is approaching the democratic standards that those organizations consider key.