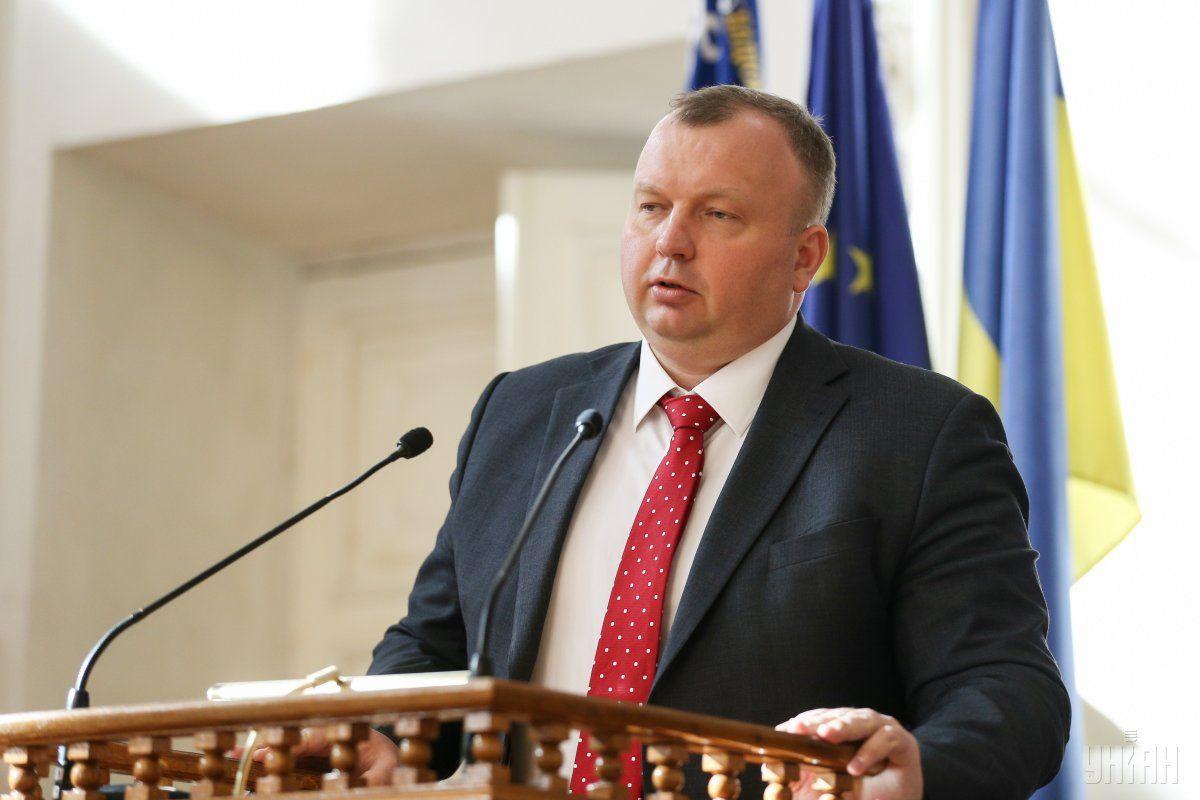 Pavlo Bukin / Photo from UNIAN
Head of state-owned Kharkiv-based Morozov Engineering Design Bureau Oleksiy Babych and head of state-owned Izium Instrument Making Plant Serhiy Filonenko have been suspended from office.
Read alsoNABU launches probe into embezzlement in defense sector
"To suspend head of Kharkiv's state-owned Morozov Engineering Design Bureau O. Babych and head of Izium's state-owned Instrument Making Plant S. Filonenko over the public outcry caused by the information released in a report by the Nashi Groshi media investigative project, and to ensure proper conditions for an appropriate investigation by law enforcement agencies," Director General of state-run Ukroboronprom Concern Pavlo Bukin told the news outlet Censor.NET.
As UNIAN reported earlier, Ukrainian investigative journalists on February 25 released a report claiming that Ihor Hladkovsky, the son of First Deputy Secretary of the National Security and Defense Council of Ukraine Oleh Hladkovsky, is involved in large-scale embezzlement of budget funds in the defense sector.
It is alleged that Hladkovsky Jr. and his partners conspired with defense officials to procure military spare parts from Russian smugglers, as well as from Ukrainian Army warehouses. Prices for spare parts, which often did not meet quality standards, were hiked significantly. Then, the journalists say, the perpetrators would sell these goods to defense plants in conspiracy with top managers of Ukroboronprom, Ukraine's state-owned Defense Concern.
The group allegedly earned from Ukroboronprom at least UAH 250 million in kickbacks.
The journalists consider Oleh Hladkovsky to be Ukrainian President Petro Poroshenko's ally set to informally "supervise" the country's defense industry.
On February 26, Poroshenko suspended Oleh Hladkovsky from office, pending a criminal investigation opened following the smashing journalistic investigative report on corruption defense procurement schemes.