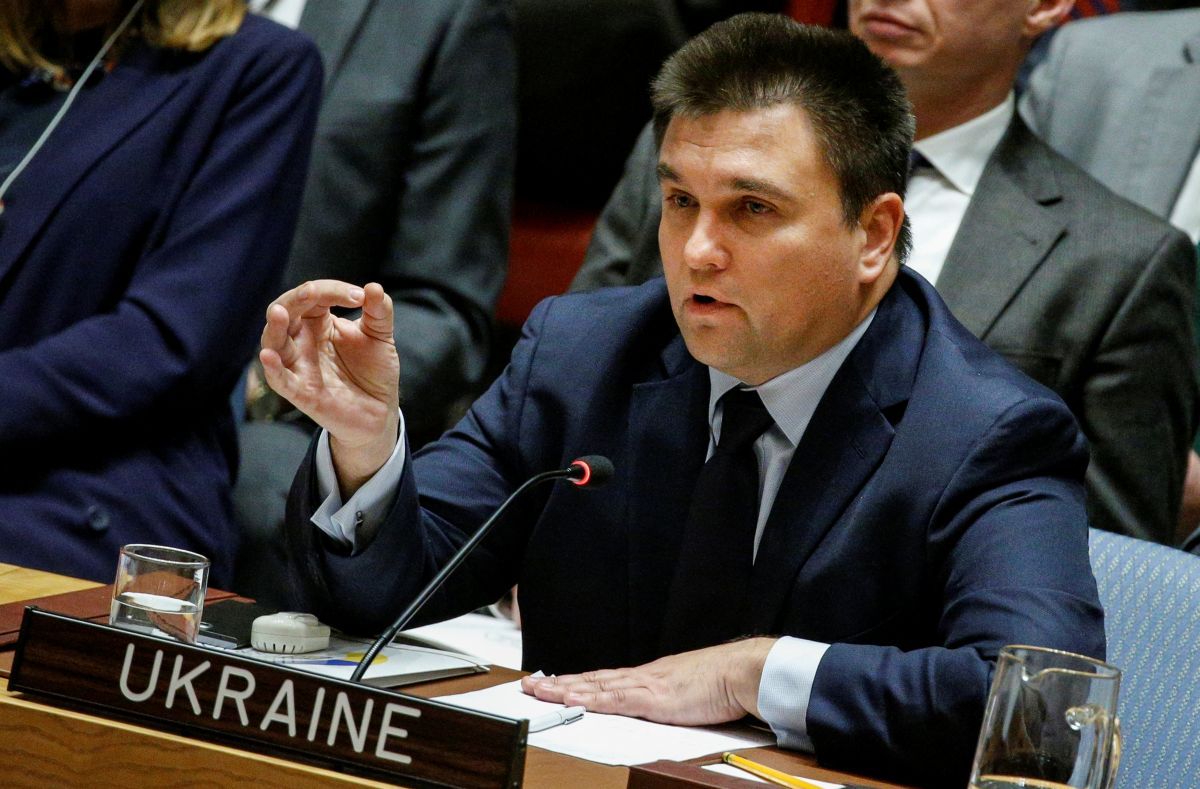 REUTERS
Ukrainian Foreign Minister Pavlo Klimkin has said Russia destroyed everything that had formed the non-proliferation and arms control system, by developing and testing the RS-26 Rubezh ballistic missile and improving the Iskander-M missile system, while deploying the latter for drills in the occupied Donbas and Crimea.
In his opinion, the U.S. decision to withdraw from the Intermediate-Range Nuclear Forces (INF) Treaty is absolutely justified and in line with today's security situation both on the European continent and in the whole world.
"At first, it was the Treaty on Conventional Armed Forces in Europe. By the way, had it been still in force, then it would've been much more difficult for Russia to carry out military aggression against Ukraine and militarize Crimea," Klimkin wrote on Facebook.
He added the Russian Federation had step by step destroyed everything that formed the non-proliferation and arms control system.
Read alsoStoltenberg: NATO preparing for world with more Russian missiles in Europe
"Together with the United States, we stated that Russia had been developing and testing the Rubezh ballistic missile at a nearly 2,200 km range, as well as expanding combat capabilities of the Iskander-M operational tactical missile system, which is in breach of the Treaty," the foreign minister said.
"It is especially disturbing that this missile system was spotted during the military drills in the occupied territory of Ukraine in the Autonomous Republic of Crimea," he said.
Klimkin stressed the systemic destruction by Russia of the arms control system creates a dangerous global security reality, so Ukraine must be prepared for this.
"Ukraine has always been responsible and consistent in the field of non-proliferation. We will continue to adhere to this position, but at the same time we reserve the right to create all types of weapons that are necessary to protect Ukraine and its national security," Klimkin said.
Read alsoEx-U.S. envoy wonders whether Kremlin ever considered Ukraine could make own missiles after INF Treaty collapse
He added it was necessary to explore all possibilities for the protection of Ukraine in the new global safe reality policy.
As UNIAN reported earlier, in early February, speaker for the Ministry of Defense of Ukraine Oleksiy Chernobay said the Russian Federation had deployed 12 Iskander nuclear-capable ballistic missile launchers at a distance of 250 km from the border of Ukraine.