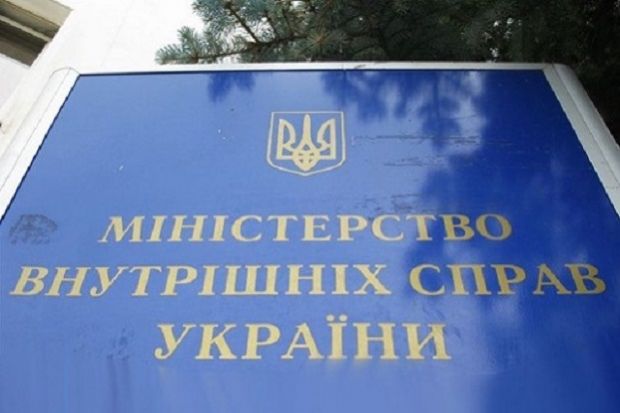 job-sbu.org
The Ministry of Internal Affairs of Ukraine denies that the National Corps Party is connected with or controlled by the Ministry or its head Arsen Avakov.
Interior Ministry spokesman Arsen Shevchenko commented on such allegations at a Monday briefing in Kyiv, answering a relevant question, an UNIAN correspondent reports.
"I'd like to hear on what such assumptions are grounded. Besides the "Azov" Regiment, which is part of Military Unit No. 3057 located in Mariupol, and which is a structural part of the National Guard, in 2014 many volunteer battalions were created, most of which are now part of the National Police. As far as I know, servicemen of Unit 3057 received no complaints about their service from Command. I see no other evidence that the structures [the National Corps and the National Squads] are linked to the Ministry of Internal Affairs," he said.
"One shouldn't produce false assumptions," Shevchenko stressed.
He added that the Ministry of Internal Affairs was not involved in any way in registering "National Squads" as election observers.
According to the Kharkiv Human Rights Protection Group, the National Corps Party was created in 2016 and is still led by Andriy Biletsky, whose role as the head of the Azov volunteer battalion got him elected to parliament as an independent candidate in 2014.
Even if the National Squads, an organization that appears to be the paramilitary wing of the National Corps party is, officially, a 'civic organization', "there is total lack of transparency about the source of its financing," KHPG says.
Read alsoNational Squads militia says ready to "use force" to fight fraud at polling stations
After its first march on January 30, 2018, questions were asked about where the money was coming from for 600 men to be dressed in identical camouflage gear and other expenses. National Corps would say only that they had received financial support from 'business'. Questions about such 'business' sources seem particularly justified in the run-up to elections.   
Doubts about their suitability for acting as observers were only exacerbated by the interview given to Radio Svoboda on March 5 by a spokesperson for National Squads, Ihor Vdovin.  He asserted that the "observers" could use force at polling stations should there be vote-rigging which "law enforcement officers turn a blind eye to".
This was a milder version of the Telegram assurances from their "Commander", Ihor Mykhailenko, who asserted that  "on Election Day we can't do very much, but that not very much will be enough to give the Nation the opportunity to believe in its powers and to elect a new Leader of the country.  … if we have to punch somebody in the mutt for justice, we will do that, without delay."
Read alsoCEC appeals to security service, police over National Squads militia's "use of force" statement
As UNIAN reported earlier, police and far-right demonstrators clashed outside the presidential administration building in the Ukrainian capital and in at least one other city. The far-right activists gathered in Kyiv on March 9 to call for arrests of figures linked to an alleged military corruption scandal, according to RFE/RL.
A media investigation last week detailed purported embezzlement schemes in Ukraine's military industry, including the involvement of a factory controlled by President Petro Poroshenko.
Video showed demonstrators trying to break through police lines, shoving officers and setting off fireworks. Police used tear gas to turn them back. In a statement, police said one officer was hospitalized with chemical burns to his eyes.
Police said 15 officers were injured in clashes in the city of Cherkasy, about 150 km southeast of Kyiv and the site of a campaign speech by Poroshenko for the March 31 presidential election.